This Christmas, Stein IAS is launching its first ever musical as part of its mission to save creative souls. Aptly named 'A Creative Carol',the short musical adaptation of a Christmas Carol follows a cliché-driven Creative Director (Scrooge) as he journeys through marketing's past, present and future in his last chance to save his creative soul.
Produced by Stein IAS, this heart-warming, tongue-in-cheek Christmas video is part of the agency's #SaveCreativeSoul campaign – a mission to revitalize creativity in marketing and remind people that ideas have value.
Reuben Webb, Chief Creative Officer at Stein IAS commented; "We're on a mission to put as much creative soul back into marketing as we can. We have all at some point had our ideas stifled and many of us now see compromise as part of the job. This shouldn't be the case. The industry was built on the back of big ideas and that's why it has such a great reputation among creative people as a great place to work. We have to satisfy the creative soul of all the talent we attract, not squeeze the life out people as soon as they get out of college.
"The concept of business value is changing, commercial value is not enough, people want to invest in companies that offer emotional value in this new age of purpose. Creativity is the only thing that can bring the emotional value of a brand to life. Nurture it, celebrate it or become irrelevant.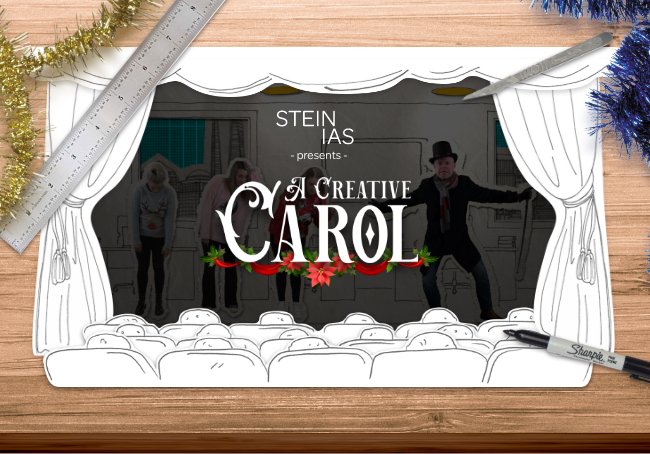 "We made A Creative Carol, for the sake of our own creative soul and we hope it inspires everyone to unleash their imagination and get creative this Christmas – if Scrooge's soul can be saved, anybody's can. If you agree with us, join the campaign, do something different with 'Christmas' and ping it to the hashtag."
To join the campaign, simply film yourself doing something that warms your creative soul this Christmas and upload to social media with the hashtag #SaveCreativeSoul.