Integrated agency Above Beyond have become the latest creative agency to join by The Network, the international network for small independent hotshops founded by Per Pedersen.
Above+Beyond, whose clients include Amazon, Mulberry, Subway, Depop, Movado and Alzheimer's Research UK are an award-winning London-based integrated creative agency, built for the audience age. In joining by The Network, they are among a growing number of indie agencies from around the world coming together to form a dynamic creative community based on borderless collaboration and sharing of resources.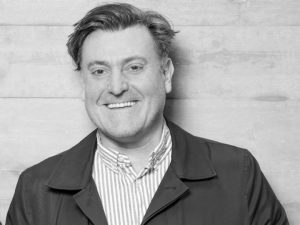 Matt Steward CEO, Above+Beyond said: 'Joining by The Network not only allows us to assume global scale and access diverse talent, but also be part of something that shares our creative soul. We believe in the power of creativity to create competitive advantage for brands. We believe in challenging the muscle memory of marketing and creating ideas that drive real connection and provoke meaningful conversation. And we feel that in by The Network. It's a great gang to be hanging out with'.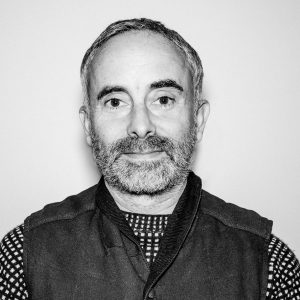 Dom Goldman, CCO, Above+Beyond added: 'As we join the by The Network family, we have the opportunity to take our creativity to a global audience. An opportunity to draw on digital, data and tech talent to light a fire under modern ideas. And join a community that is doubling down on the power of creativity. We go above+beyond to chase the extraordinary. It's in our people, it's in our work and it's in our name. This feels like a beautiful meeting of minds' Dom Goldman (CCO)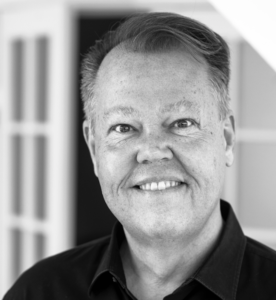 Per Pedersen, Founder by The Network went on to day: "Having witnessed Dom's creative muscle at Grey, I know what a team lead by him is capable of. Add to that the dynamic approach Above+Beyond have to their work and great work is inevitable.
Thrilled to welcome them to the team. The sky's truly is the limit when you go above and beyond!"
by The Network – creators of highly acclaimed industry documentary 'Kill Your Darlings' – is designed to unlock new international business opportunities for smaller indie creative agencies around the world. Adopting a creative-first mindset, by The Network give clients access to borderless creative collaboration which spans all member agencies teaming up with high ratios of creative talent and offering high levels of interaction across the network. 2022 has been a year year of growth and the network has expanded relationships with Prime Video Global, Netflix, I Heart NY and Carlsberg/Liverpool FC.
In addition to Above+Beyond, by The Network's global creative footprint has continued to grow. New members include Roy + Teddy (Turkey), INBRAX (Chile), The New (Romania), Proof (Bulgaria), Blue Oyster (Israel), ASIATIC (Bangladesh) and MadKind (Ecuador).
MadKind, led by Maria Lotuffo, is part of the first cohort of by The Network's Agency Accelerator Programme, designed to support female and minority-led creative entrepreneurs who are just starting out. The programme offers free membership to the network along with 1 to 1 mentorship from like-minded leaders.
The full list of indie by The Network member agencies from around the world are:
Amsterdam Berlin / ˆa t o m / Atlantic / Allyens / ‿ and us / Boys + Girls / Cloudfactory / Drive Studios / Farm / Founders / Herezie / INBRAX / Liberate / Libre / Mortierbrigade / Mr+Positive / North VCA / Proof. / Rehab / Roy+Teddy / SMALL / White Rabbit / Worth Your While / _2045 / Ostrich Co / Marvin / THANK YOU ® / The Sway Effect / Untangld
Source: by The Network