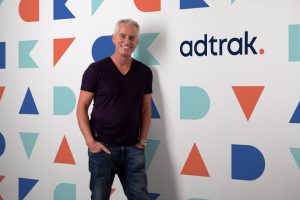 Adtrak, a leading digital marketing agency based in Nottingham, has announced the launch of an exciting company rebrand and new website.
The new brand forms part of Adtrak's extensive change programme, 'Change for Growth', which was developed to improve the agency's client experience, facilitate growth and reinforce its reputation as a great city-centre employer.
The rebrand project, headed up by Adtrak's Graphic Design team, aims to cement Adtrak's position as an industry leader, demonstrate the company's creativity and ensure a fresh and consistent brand image. Adtrak have subsequently overhauled their website, logo, colour scheme, typography, tone of voice, social media and brand guidelines.
Caroline Hill, a Graphic Designer at Adtrak, said: "We wanted to create a brand that was both simple to use and simple to understand. We've reimagined our colour palette, keeping it clean with just four brand colours plus plain white. The new Adtrak colours are fresh and bright, designed to work best when used digitally, and we'll rely on striking core elements rather than unnecessary flourishes. As part of the rebrand, we've also created a set of Adtrak shapes which each represent a letterform of the word Adtrak. These shapes can be used in a variety of ways, such as anchoring images and creating patterns."
The new Adtrak website, which was developed by Adtrak's Marketing team, is reflective of the new company branding and messaging. Before designing the new site, Adtrak underwent an in-depth User Experience process and, as a result, has developed a website specifically catered to its end user and their needs.
Chris Robinson, Managing Director at Adtrak, said: "I'm so excited to launch Adtrak's new brand and website. The stunning branding is modern and reflects the ambitious direction of Adtrak as we continue to grow. The website itself is fast, accessible and completely scalable, ensuring we can progress and promote our services effectively. The future for Adtrak is looking really exciting and I'm sure our rebrand and new website will help us achieve the future growth we're aiming for."
Over the past 18 months, the digital agency – which employs over 120 people from its Nottingham office – has undergone huge change and introduced a new customer proposition: simplicity, visibility and performance. The agency has invested heavily in its systems and operations, introduced multidisciplinary teams and welcomed Andrew Blackwood to the team, Adtrak's first ever Sales and Marketing Director. The rebrand and new website is the next step in the company's growth plans.
Source: Adtrak