Award-winning digital marketing agency the tree has made a 'declaration of intent' for 2021, bringing on board heavyweight creative director Stuart Button as it goes after clients underserved by traditional agencies.
the tree, which is going through a period of rapid growth despite the chaos caused by the pandemic, is adding to its 40-strong team with key hires, and says it aims to steal the march on the network agencies lacking the agility to thrive in a digital age. the tree has been one of the success stories in the changing marketing landscape, growing and taking on new clients while remaining adaptable.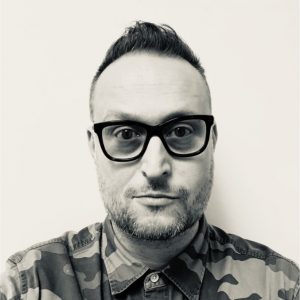 New hire Stuart Button is the former creative director at DDB, The & Partnership, Iris and Oliver, and has headed up accounts including Philips, Hertz, Unilever and Shell. He is expected to play a key role in executing the tree's trademark social-first client strategies, which have helped Anglo-American, Young's Pubs and easyJet, among many other household-name brands, to drive engagement and sales.
the tree has cemented its position among the new breed of digital agency, relying on its youth, agility, creativity and expertise in social media to bring about real-world outcomes for big-name clients disillusioned with traditional digital marketing.
Founder and CEO Daniel Andrews says the strength of the tree's culture is a major reason for its success.
'Stuart brings a wealth of experience and an attitude that makes him a great fit for the tree,' he said.
'Over the past year, big and cumbersome network agencies have been bleeding clients to their faster, more creative counterparts, and Stuart will play a big part in keeping us on this steep trajectory while doing great work for our clients.
'We're very pleased to have him with us. This is a declaration of intent on our part.'
Stuart Button said: 'the tree is the future of creative agencies.
'Completely media-agnostic and full of bright, young change-makers—it's a really exciting time to be part of the company. 'The diversity of the tree's client base and the vision of the future of the business from Dan and Ed made this an irresistible move.'
the tree, which was named Digital Agency of the Year in 2019 at the UK Agency Awards and one of The Drum's Top 100 Independent Agencies for 2020, has recently been shortlisted for four different awards—testament to its work last year, supporting clients badly affected by the pandemic.
Source: the tree