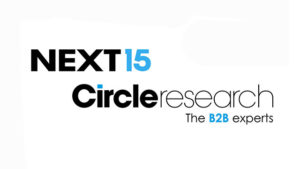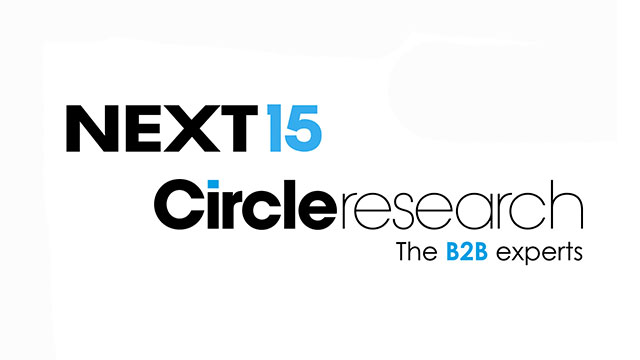 Specialist business-to-business (B2B) market research agency Circle Research has been acquired by the Next15 Communications Group. They will form part of Next 15's expanding research group, MIG Global (MIG).
The acquisition continues a focus on data and tech insight capabilities by Next15 as, through MIG, it continues to build a Group of best-in-class specialist research agencies, equipping them with cutting edge tools and the resources of the international parent company. With its focus on B2B research, Circle is an important building block and joins other specialist agencies such as Morar HPI, Cardinal and VIGA.
Now 18-strong, Circle Research opened its doors a decade ago. Circle will maintain autonomy within the Group, retaining the same team and ways of working. Beth Pearson and Andrew Dalglish remain as Joint Managing Directors with former Chairman, David Willan become a business advisor within the company.
Pearson comments: "We're confident that joining MIG and Next15 is a positive move for Circle's clients. MIG share our core values – great work, delighted clients and happy people – and will enhance our offering by bringing cutting edge research technology and an on-the-ground international presence".
Dalglish continues: "As Circle will remain an autonomous brand within MIG it's really business-as-usual, but clients will soon see some more fairy dust added to the Circle magic!"
Roger Perowne, CEO of MIG, says: "We are delighted to welcome Circle into the MIG family. As a multi-award winning agency they strengthen the group's B2B research capabilities and provide an opportunity to embed MIG's data platforms into a new areas. Circle's excellent management team share the group's growth ambitions, and I look forward to helping Circle expand both at home and abroad in the coming years."
Tim Dyson, CEO of Next 15, adds: "In Circle we have found an excellent B2B research partner with a strong heritage. The acquisition continues our ambition of focusing on advanced data and tech insight capabilities as we build a strong stable of excellent, complimentary research and insight brands within MIG Global."
Source: Next15 Communications Group