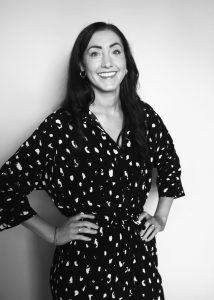 Jennie Potts has been promoted to Associate Creative Director at B&B studio, following 6 years at the branding agency joining as Senior Designer. In her new role, Jennie will work in close collaboration with Shaun Bowen, B&B's Co-Founder and Creative Partner, leading the design team on category defining brand creation and development projects.
Jennie says: "I'm thrilled to take on this exciting new leadership role at B&B, continuing to work alongside such an incredible team of brand strategists and designers. It's an important time for brave creativity, and I look forward to collaborating with our clients, helping to create and build the brands of tomorrow".
Shaun Bowen adds: "Jennie's new role is recognition of her skills as a designer and a leader. I'm excited for everything Jennie will continue to achieve at B&B, for both our team and clients".
Source: B&B Studio