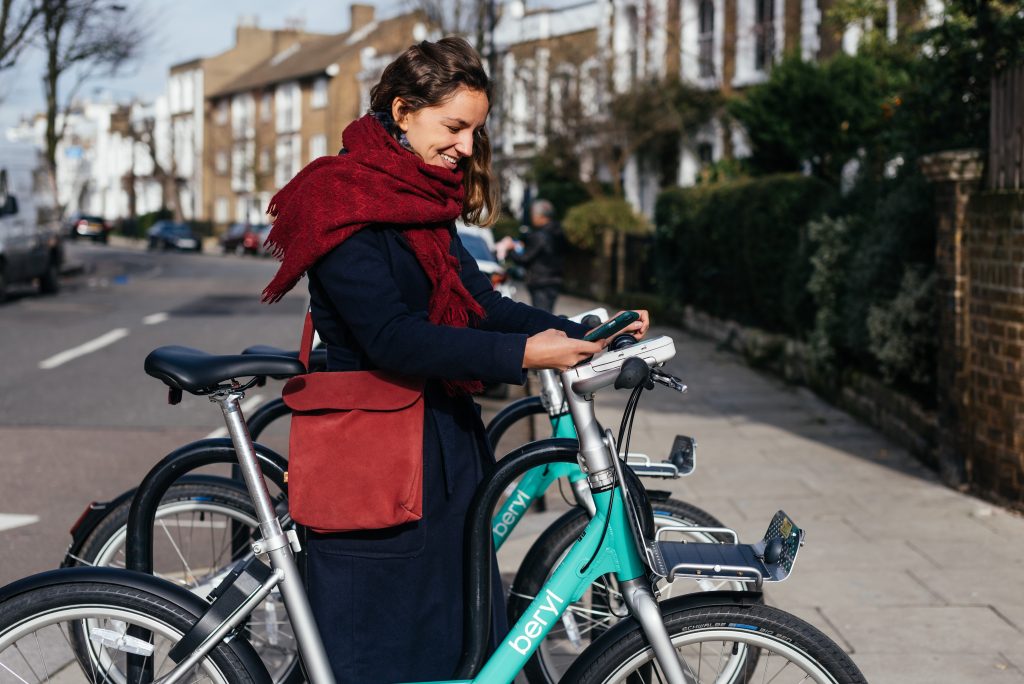 British bike share Beryl has today announced that it will offer free rides to voters heading to polling stations for the general election on Thursday 12th November. Beryl currently operates in the City of London, Hereford, Bournemouth and Poole.
The complimentary rides are being sponsored by Beryl to encourage riders in their public schemes to choose sustainable transport to and from their local polling stations.
The promotion will be automatically applied for all Beryl riders on the day. Voters can make use of two rides with a free unlock and ride of up to 30 minutes each, on Thursday 12th November.
Users with a Minute Bundle will be able to take advantage of the two free rides, with minutes remaining in their accounts unless rides exceed 30 minutes. Standard fees will apply for out of bay parking, so users are encouraged to park in the closest Bery Bay to their polling stations to ride completely free. All riders will have access to the two sponsored rides regardless of how they choose to use them.
The Beryl App displays the location of your closest bikes and bays. The bikes can be picked up and dropped off in marked 'Beryl Bays'. Once their ride is complete, users simply close the lock on the bike to complete their ride and make it available for the next person to use.
Phil Ellis, Beryl CEO, said: "We absolutely want to champion participation in the democratic process, regardless of who you are voting for. By sponsoring free rides on Thursday, we hope to encourage people to get out there and exercise their right to vote."
Beryl Bikes are equipped with dynamo-powered lights which come on automatically when riders pedal. Users will also benefit from the green laser projection light which shines into a driver's blind spot and makes you more visible on the road. Beryl's patented Laserlight technology can be seen on the streets of London on the Transport for London's Santander Cycles as well as the New York, Montreal and Glasgow schemes.
Polling stations are open from 7 am to 10 pm. You can find out your nearest polling station here: https://www.electoralcommission.org.uk/i-am-a/voter/your-election-information
Source: Beryl Bikes