Brandon are excited to announce the arrival of 3 senior colleagues to Brandon. 
Leigh Armstrong joins as Managing Director, Jonathan Rogers as Creative Director and Garry Calderwood as Design Director. Between them they bring not only an enormous breadth of experience but also a wealth of global expertise.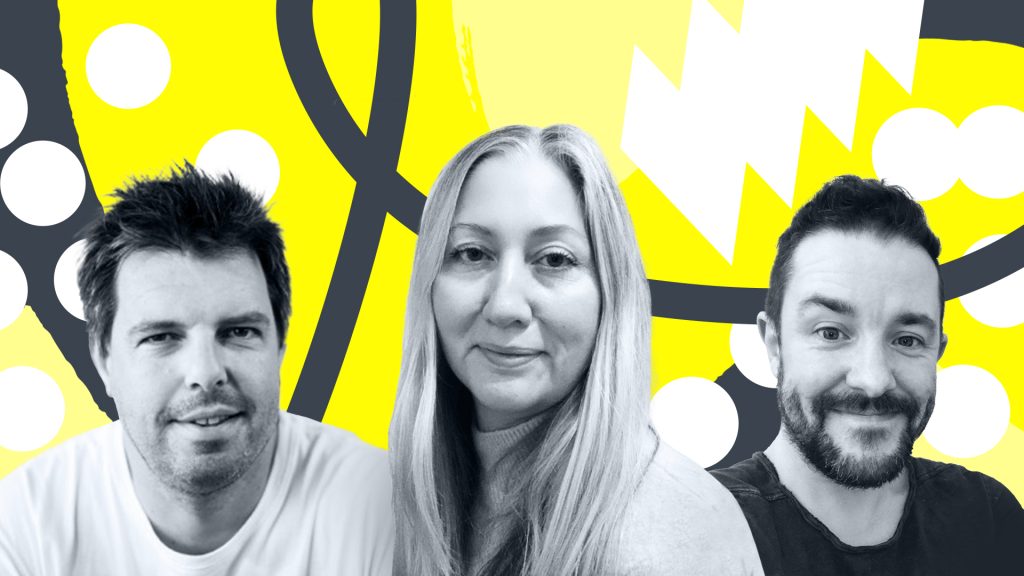 In the role of Design Director, Garry Calderwood has joined us after previously heading up LOVE's packaging design team in Manchester, where he worked across projects for the likes of General Mills, Nestlé, LVMH and Penfolds. Garry brings 20 years of experience across an international roster of consumer goods brands and an in-depth knowledge of alco-bev branding and activation.
"I'm looking forward to helping Brandon's clients tap into new opportunities, audiences and categories. Complementing the capabilities of a great creative team, we'll be pushing ourselves to create even more insightful, impactful work and learning a bucket load along the way."
Jonathan Rogers joins as Creative Director, having worked in FMCG Brand Design for over 20 years, he brings a wealth of experience to the team having worked across the world on global brands such as Carlsberg, Nestle, PepsiCo, AB InBev and Diageo. After stints at JKR, Landor, Blue Marlin and Taxi Studio he went client side as Global Head of Design and Brand Experience at Reckitt before joining Brandon.

"This is such an exciting time to go back to doing what I love the most and Brandon have such a brilliant team doing amazing work. We have fantastic client partners willing to push the boundaries of their brands and to drive Brandon forward to the next level."
Leigh Armstrong as Managing Director after returning from Leo Burnett headquarters in Chicago, where she held the roles of both New Business Director for North America and also as SVP Account Director on major brands. During her tenure at Leo Burnett in both Toronto and Chicago, Leigh's client experience covered brands such as Molson Coors (Coors Light), Beam Suntory (Jim Beam Global), Dunkin, Allstate, United Healthcare and Procter and Gamble (Mr.Clean).
"I'm thrilled to be back in the UK and even more excited about the opportunity to bring a wealth of International brand management experience to Brandon. The perfect trinity of incredible talent, iconic brands and brave clients make for a very exciting time at the agency."

Richard Taylor, Founder said "2022 is our tenth anniversary and we are experiencing amazing growth amidst the Covid madness. I'm hugely excited to welcome Leigh, Garry and Jonathan into the agency to further propel the business forward for the next decade. We've had some amazing new client partners join us over the last 2 years and this supports them, along with some exciting new opportunities in the year ahead."
Source: BRANDON