Formroom was asked to create a bespoke 'blueprint design' for aesthetics and skincare specialists, the Cavendish Clinic. The approach offers a unique to brand 'template' design, which can then be rolled out and scaled over various locations, the first of which being John Lewis Southampton.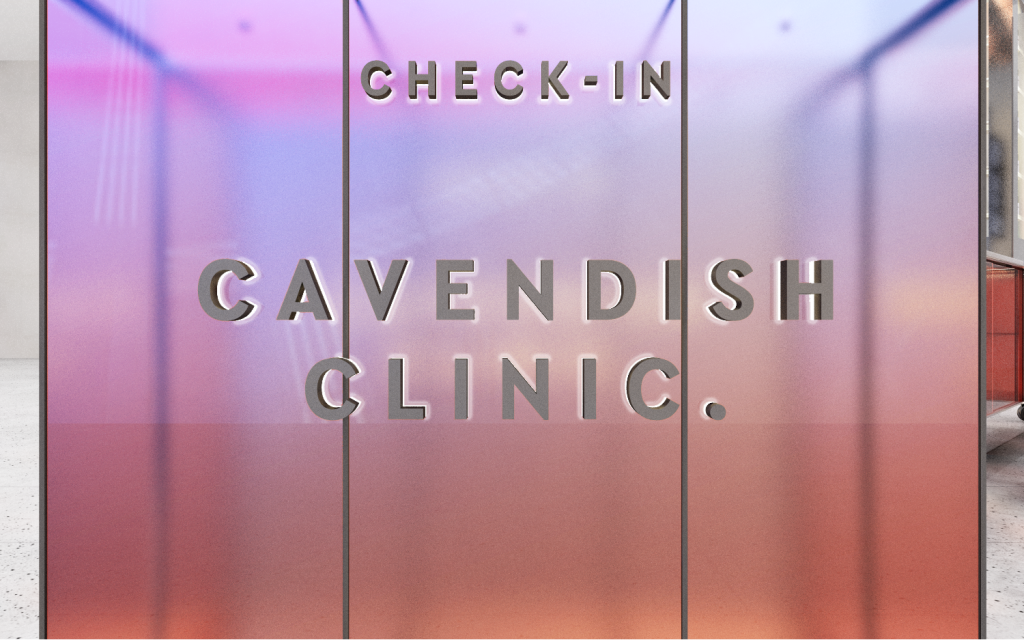 The concept is contemporary, yet approachable and aims to appeal to the widening demographic of customers seeking aesthetics and cosmetics treatments, without undermining professionalism. The design needed to facilitate an entire customer journey within a compact space and include several design features such as display units for products from retail partnership with Skinceuticals, a mirrored consultation bar, and a central seating unit for treatments.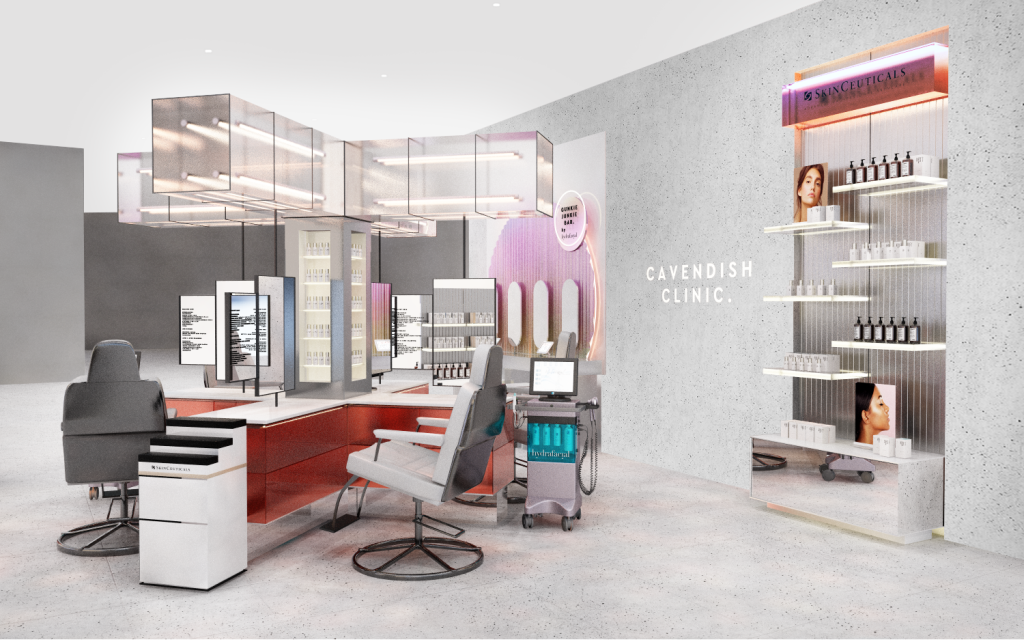 The 'Gunkie Junkie' bar is designed to focus in on the brand's partnership with the now-famous Hydrafacial and uses specialised technology that allows guests a chance to see the amazing results of their skincare treatment in real life, as well as a space for consultation.  The celebration space is perfect for social media marketing alongside highlighting the undeniable benefits of the services.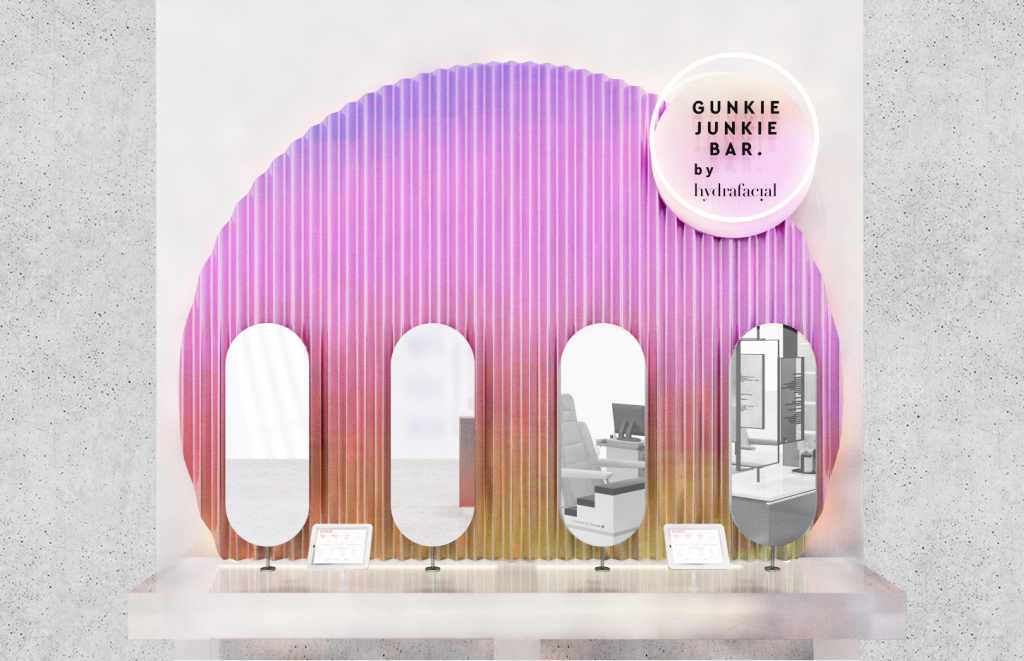 The central '+' formation treatment unit allows for an experience that still feels secluded, but also allows for a more social experience for clients coming with friend or family member. Perspex boxes filled with illuminated bars are suspended over the treatment space, dispersing bright light from above and contribute to the clean, futuristic aesthetic.  Over at the Skinceuticals product display area, concrete, chrome, Perspex and illuminated shelving compliment each other and elevate the impact of products on display. Formroom developed a signature coloured ombre Perspex, which accents the space throughout and provides brand recognition in a crowded market.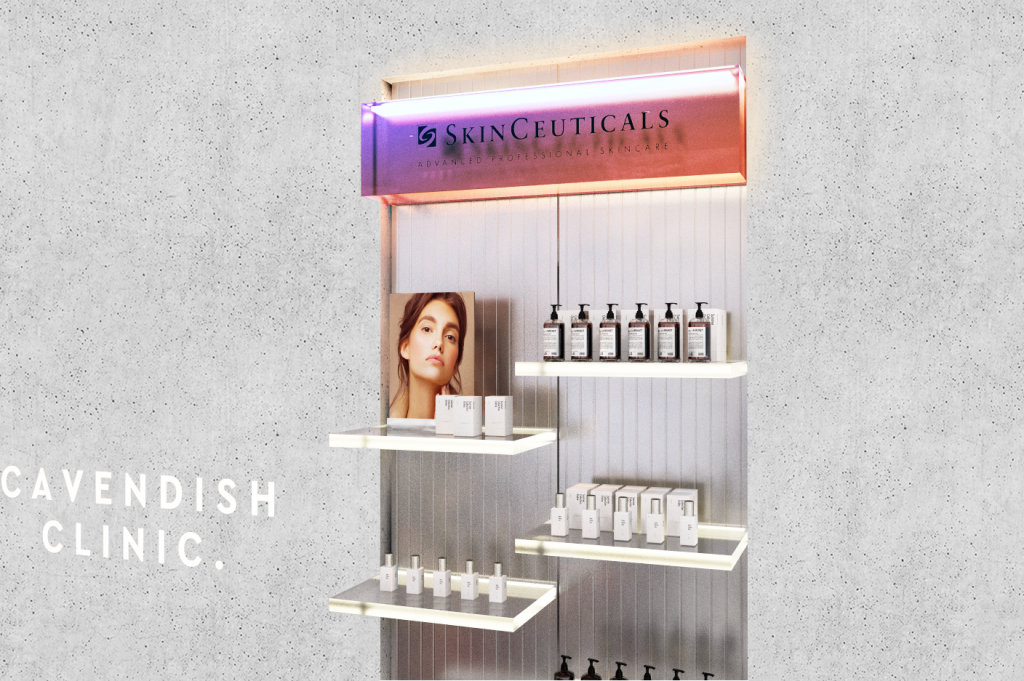 The result is a scalable, versatile design that is approachable and shareable, offering a contemporary twist on the traditional clinical aesthetic to position Cavendish Clinic as a true disruptor in their industry.
Source: Formroom