Every innovation of LG has the power to change life for the better. That belief is the basis of LG's message "Life's Good", and the brand's motivation to kick off a pan-European brand campaign at a time when the good parts of life are returning. After an international pitch against major agencies from the UK and France in March 2021, Serviceplan Hamburg has unveiled a new pan-European brand campaign for LG European Marketing, LG Deutschland GmbH, LG UK, and LG France. Kicking off in the UK, France and Germany, the campaign will run from June until December 2021.
Titled "The Smart Good Life", the campaign features TVCs in different lengths (60", 30" and 20") as well as digital and social media formats, produced by Tony Petersen Film GmbH and directed by Bastian Glaessner. The hero family starring in the campaign showcases the surprising and positive changes that consumers experience with LG's innovations, by performing a completely new version of "It's a Hard-Knock Life" reworked with the tag line "It's a Smart Good Life." After months of lockdowns all over Europe, it's finally time to celebrate the good life again, with the positivity and lightheartedness that originates in the LG brand claim "Life's Good."
The campaign features a specially recorded version of 'It's a Hard-Knock Life', the iconic theme tune from 1976 musical 'Annie'. It's designed to appeal to technology enthusiasts and smart home users, as well as aesthetic design lovers, while showcasing the LG brand's ability to innovate the lives of customers via differentiated technology, such as OLED evo TV, InstaView refrigerators, TurboWash washing machines with Energy A, Gram laptops and TONE Free earbuds with noise cancelling.
This Europe-wide co-operation of experts from within the Serviceplan Group was able to deliver a multi-platform campaign that works in all major European markets according to: local language, cultural nuances, differences in brand perception, product emphasis, media and performance planning. The main objective of this new campaign is to strengthen the LG brand identity in the UK, Germany and France, where it will air on all major TV stations and streaming & VOD platforms such as RTL, VOX, Nitro, N-TV, Super RTL ZDF Welt Tele5 ARD RTL2 Sport1 DMAX, HGTV Sky DAZN, ALL4, TF1, France TV, M6, and digital platforms such as TikTok, Instagram, Facebook, YouTube, Twitter, Spotify etc. The campaign also features radio ads which will debut on Spotify and UK radio stations this month, as well as a social media element featuring digital banners, social media ads, and a website designed by LG.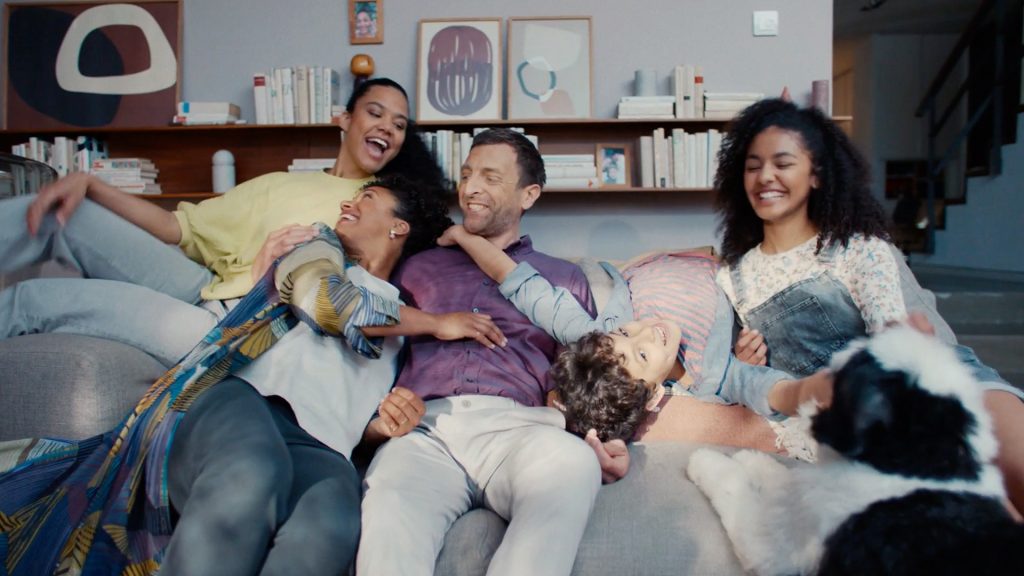 Marina Clowes, Head of Marketing, LG UK, commented:
"The Smart Good Life brand campaign offers an exciting opportunity for LG to position and explain its brand heritage to the local UK market. It's great to convey the LG story to the UK audience via a positive, universal message.
"In order to showcase our philosophy, we worked closely with Serviceplan to develop a European campaign including touchpoints on TV and online. With our innovative LG products and functionalities as the subject matter, we wanted to portray how our technology can enhance our customers' daily lives and help our customers to experience it via our creative campaign activities."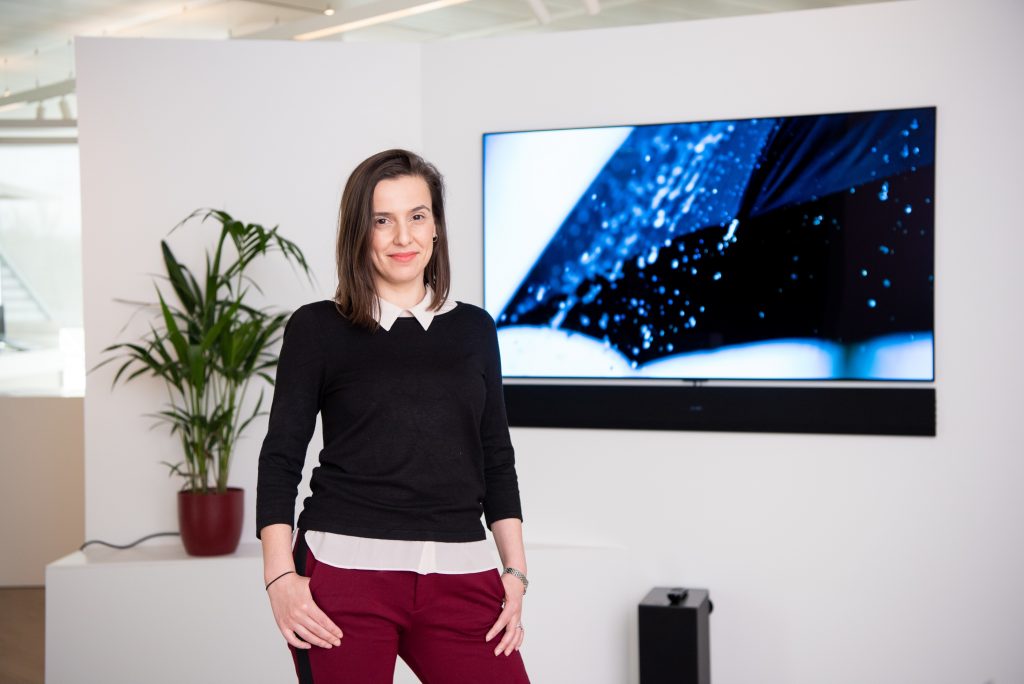 Florian Klietz, Managing Partner, Serviceplan Hamburg, is happy to finally see this idea literally come to life: "Right from the beginning, the whole team had the feeling that this brief was a chance to make a bigger statement connected to the innovative products of LG. Optimism is what guided everyone of Serviceplan and within the LG team. That positivity I can see in every frame and hear in every line!"
CREDITS:
Client:
LG European Marketing, LG Deutschland GmbH, LG UK, and LG France
Campaign title: The Smart Good Life
European Marketing:
Director of EU Brand & Digital Marketing LG: Jun Huh
Marketing Manager, Europe Marketing Center: Jiana Song
Director Marketing Western Europe & Germany: Merlin Wulf
Head of Marketing UK and IE: Marina Clowes
Marketing Director France, Digital & Corporate: Romain Gras

Lead Agency: Serviceplan Hamburg
Managing Partners: Thomas Heyen, Florian Klietz, Markus Kremer
Creative Directors: Bastian Tripp, Damian Kuczmierczyk
Senior Copywriter: Melis Adigüzel
Senior Art Director: Sine Marie Harwits Hansen
Client Service Director: Kim Maass
Senior Account Manager: Schouwit Berhe
Junior Account Manager: Lena Rimmek
Senior Manager Creative Operations: Meike Wiegard
Head of TV: Christoph Köhler
Strategy Director: Pascal Winkler
Senior Final Art Specialist: Nils-Christian Sperling
Serviceplan Group:
Global Chief Creative Officer: Alexander Schill
Worldwide Executive Creative Director: Jason Romeyko
Executive Board Member: Markus Noder
French Roll-Out: House of Communication France
UK Roll-Out: House of Communication UK
Film production:
Tony Petersen Film GmbH (TPF)
Director: Bastian Glaessner
DoP: Daniel Gottschalk
Operator: Gimbal Ninja | Florian Hatwagner
Stills: Konrad Berthold
Exec. Producer: Carlo Walther
Producer: Nani Meimeth
Production Design: Bader El Hindi
Styling: Simone Eichhorn
Editor: Ole Wiedeman & Konrad Berthold & Juli Roszczyk
Postproduction: The Mill, Berlin & London
Grading: James Bamford
Sound: Loft Tonstudios GmbH
Mix: Jan Dejozé
Photographer: Konrad Berthold
Music Production: California Music (Malte Hagemeister, Kristian Nord)
Music Rights Negotiations: Spark Hamburg & London (Kathrin Heinemann, Matthias Bauss, Patrizia Caruselli)
Source: Serviceplan