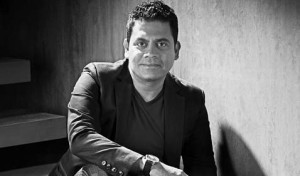 Cheil began the New Year in style, announcing the addition of HCL Healthcare to its ever widening portfolio.
The account was awarded to Cheil India after a multi-agency pitch.
HCL Healthcare is the healthcare delivery arm of the $7 billion HCL Enterprise. It is a chain of World Class Family Health Centres and is home to doctors from different specialities. Backed with excellence in clinical medicine, diagnostic services data and information technology, HCL Healthcare is affiliated with Johns Hopkins Medicine International and offers a variety of specialities and services to provide healthcare solutions for every member of the family.
Commenting on the win Shiv Sethuraman, Group President South-West Asia, Cheil India and Sanjeev Jasani, Head Digital, South-West Asia, Cheil India, said, "We are extremely delighted to have HCL Healthcare on board. Healthcare needs a differentiated approach and HCL comes with multiple offerings and a trusted brand name. We are looking forward to working together and to create inspirational work and drive impactful digital marketing strategies to create a distinctive brand identity for HCL Healthcare."
Commenting on awarding the business to Cheil India, Mr. Manoj Gopalakrishna, CEO, HCL Healthcare said, "We are indeed excited to have Cheil as our partner for Digital Marketing. We are eager to build a strong digital presence and are relying on Cheil's expertise to actively engage and build our digital audience, thus enabling us to expand our reach."