Cheil UK, one of the UK's leading digital marketing and advertising agencies, has hired Michael Chadwick as head of strategy. Chadwick replaces David Coombs, former head of strategic services who was promoted to Cheil UK CEO in July.
Chadwick will work to develop and further enhance Cheil's strategic offering, and oversee integration of Cheil's online and offline business areas to help clients deliver connected, omnichannel experiences and drive better overall performance. He will also be responsible for evolving Cheil's new performance division, creating data-driven marketing strategies and delivering best-in-class brand experiences across the customer journey. This includes Cheil Consulting, a new service enabling businesses to deliver effective transformational change across the board, including customer journey analysis, CX solutions and eCommerce optimisation.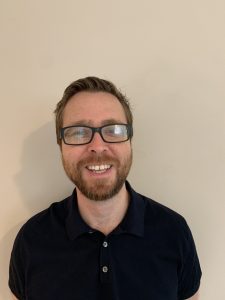 Chadwick joins from Dentsu Singapore, where he was responsible for strategy across 30 offices in 17 countries for key regional/global new business and clients. Prior to Dentsu, Chadwick has held roles at TBWA/Group, Mondelez International and JWT.
Cheil works with clients such as Samsung, NIVEA, Warner Bros and RNIB to help them respond to changing customer needs, by creating digital and physical experiences that reimagine the way people connect with brands.
Chadwick's new role is effective 1st October.
Michael Chadwick, head of strategy at Cheil UK said: "'I'm so excited to join the team at Cheil, and be part of a culture that's delivering creativity and innovation across the whole customer experience. There's huge opportunity to deliver powerful strategy that connects the dots across channels, and fuels work with real commercial and cultural impact. Cheil UK is unique in its approach, with a perfect blend of creativity and technology at its heart. I will be working to optimise our products and services and create new ones to continue to support the huge change brands are undergoing to help them grow and succeed."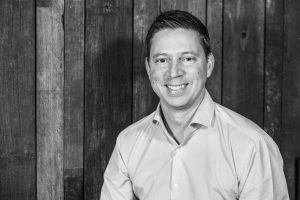 Dave Coombs, CEO at Cheil UK said: "I am thrilled to have Michael join the Cheil UK team, where his huge experience in digital platforms, customer experience and integrated service design will be a great asset to our growing business. We are seeing greater demand from our clients for better connected experiences, especially during this time of immense change, and we are ensuring our offering continues to evolve and meet these new needs. With Michael's experience in APAC, working with the likes of Singapore Airlines and Cadbury, he brings a unique perspective to strategy not only for our business but also for our clients."
Source: Cheil UK