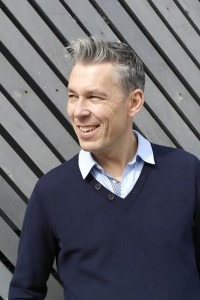 Matt Pye, the chief operating officer at Cheil UK, is set to leave the agency.
After five years at Cheil UK Pye intends to take a short break before looking for a new challenge.
Pye joined Cheil UK as the Managing Director in January 2011 and was responsible for transforming the agency from its roots as a Samsung-based business into a company that has a broad roster of clients including Coca-Cola, Absolut, Pernod Ricard and Descente.
In 2013 Pye was promoted to COO of the agency and oversaw its move to new headquarters in Southwark.
Paul Hammersley, the Group Chief Executive of Cheil UK, said: "Matt has played an huge part in helping transform Cheil to the agency it is today and I'd like to thank him for that. While we'll miss him, we look forward to carrying on his good work."
Matt Pye said: "I've had a wonderful time and, hopefully, I've left the agency in a far better position that when I arrived. It's time for the next chapter and, with Paul at the helm, I'm certain the future is bright. I'm off for a little lie down followed by a fresh challenge."
Hammersley joined Cheil UK in September. This followed the appointment of Malcolm Poynton as Global Chief Creative Officer and Catherine Davis as Chief Growth Officer. Cheil UK is currently recruiting an Executive Creative Director.
Before joining Cheil UK, Pye was a managing partner at Ogilvy & Mather. He also worked at Partners BDDH and started his career at Lowe Howard-Spink.