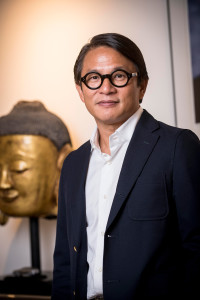 Cheil Worldwide, the marketing solutions company headquartered in South Korea, has announced the appointment of Aaron Lau as President of International.
Aaron has served as the President & CEO of Cheil Greater China since 2012 and has grown the China operations into a 1,400 staff organization and the country's 6th largest agency based on annual revenues (R3 China 2014 annual report). He will retain his role as President & CEO of Cheil Greater China in addition to being President of International, Cheil Worldwide.
As President of International, Aaron will lead the global networks specifically to enhance the agency's reputation and to grow the existing portfolio of clients. He will lead the Cheil Global Network Team based in UK and also work with Cheil regional heads in overseas networks to further develop global and regional clients. He will also collaborate with the leadership team under Cheil umbrella such as McKinney, IRIS, Beattie McGuiness Bungay, The Barbarian Group, Cheil Pengtai and Bravo Asia.
Before joining Cheil, Aaron was Chairman & CEO of Bravo Asia for 3 years and worked at DDB for 16 years leaving as Chairman & President, Asia.
Aaron is a recognized leader in the marketing/communications industry. He has served on a number of advisory boards including the Hong Kong Trade Development Council, HK-China Business Council and the Shanghai Xu Hui District Mayor's International Advisory Board, etc. He is also a member of the YPO and WPO chapters in Hong Kong, having served as the Education Chair of WPO Hong Kong.