Global haircare brand John Frieda unveils its new 'It's for me' integrated campaign working with leading branding agency Coley Porter Bell, part of Ogilvy Group and WPP.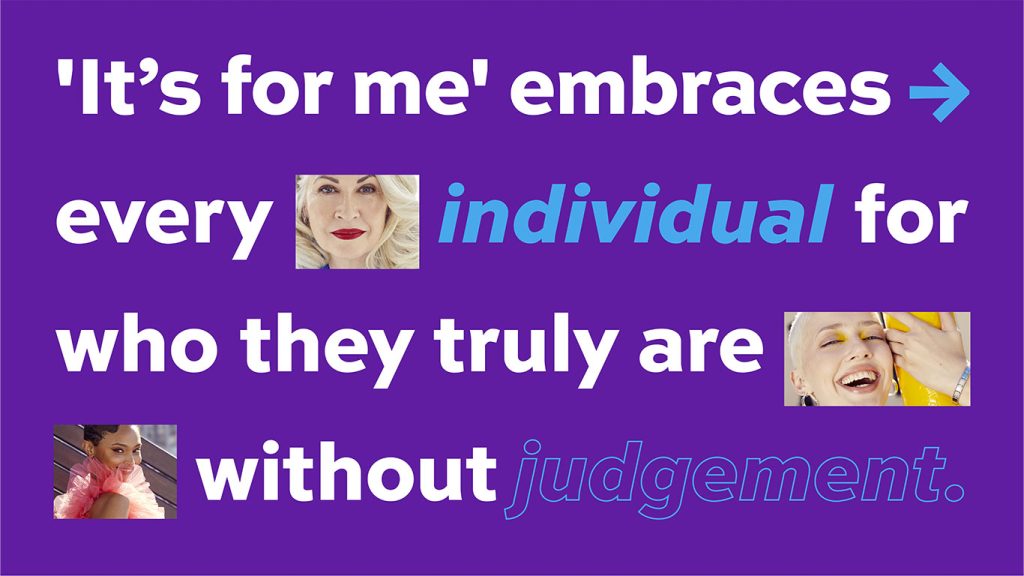 Debbie Rix, VP, JF & ESG AEMEA and New Business, EMEA, Kao Brands. "We are thrilled about the Coley Porter Bell partnership; helping us bring the John Frieda brand purpose to life through the new brand platform."
The John Frieda® campaign was born out of a core consumer insight, gleaned from global research with the brand's goal-getting target audience. Over two thirds of the audience are subjected to unwanted criticism about their hair, yet nearly 90% still insist on styling for themselves and no one else. The 'It's for me' campaign taps into people proudly taking ownership of who they are and how they look, as well as speaks to the brand's purpose of showcasing what's uniquely beautiful in each individual.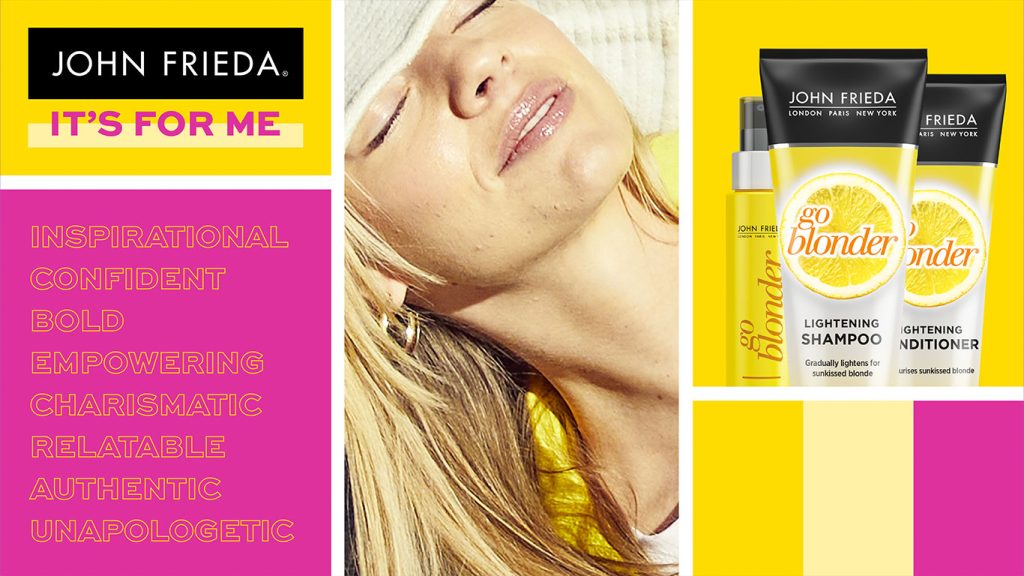 Coley Porter Bell, the UK's leading branding agency, have created a global campaign and design system that aims to evoke an emotional connection with consumers by encouraging individuals to embrace their personal look for themselves, and no one else. 
Developed by a cross-agency team, the campaign features a new unapologetic and bold tone of voice for the John Frieda brand. Photography was also a key element and the women featured don't look like fashion models, but instead they're like women we know – different shapes and sizes and ages and races. They're believable and beautiful, not because they meet some fashion standard, but because they're confident in their look and owning who they are.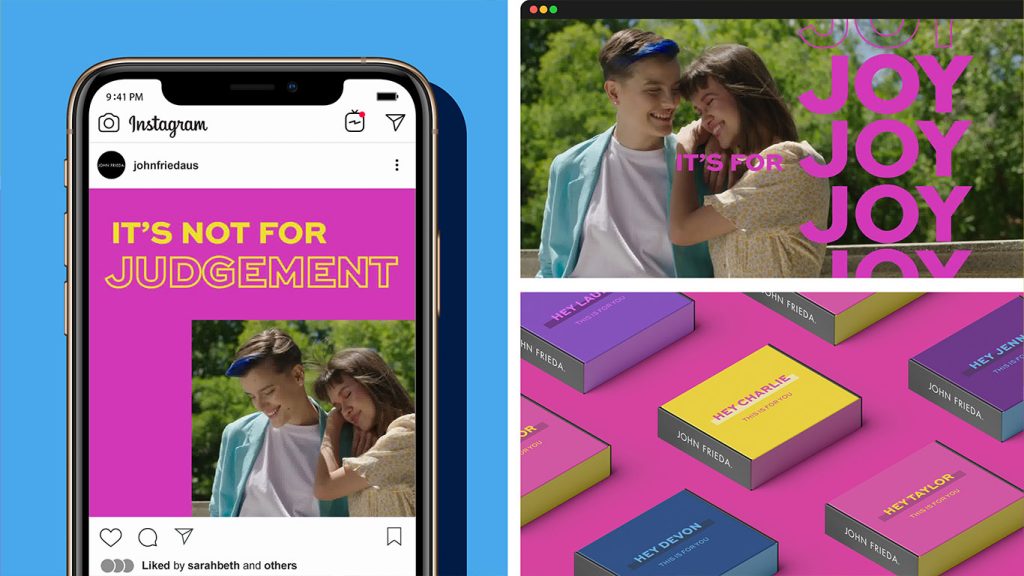 The new design system introduces a fresh, eye-catching approach through bolder colours and type to transform the way consumers see the brand and products, giving it a new beginning.
The campaign uses real human insight, encouraging people to choose John Frieda as the brand that empowers them to be who they want to be, and promotes self-expression to let people choose whatever style they want.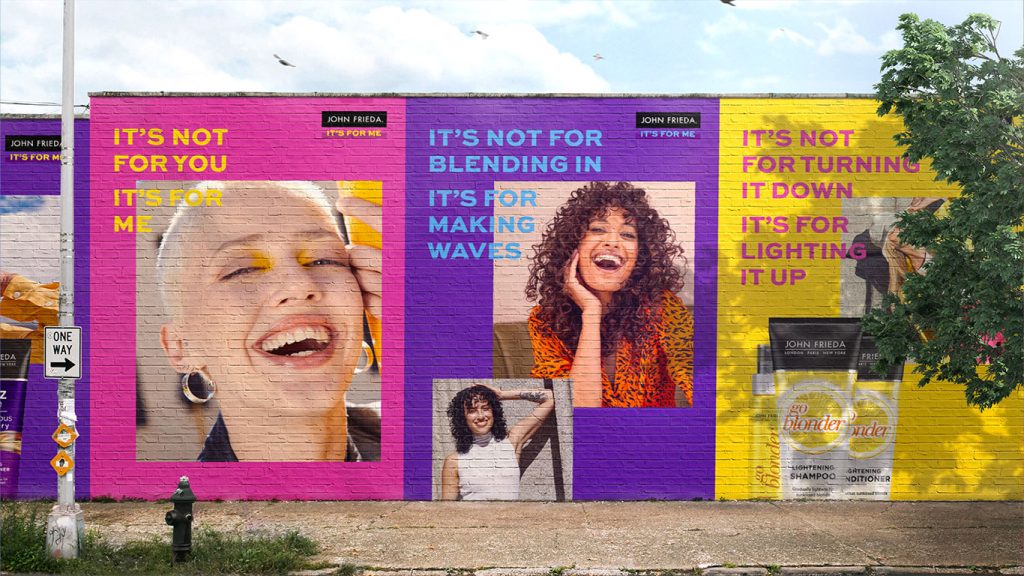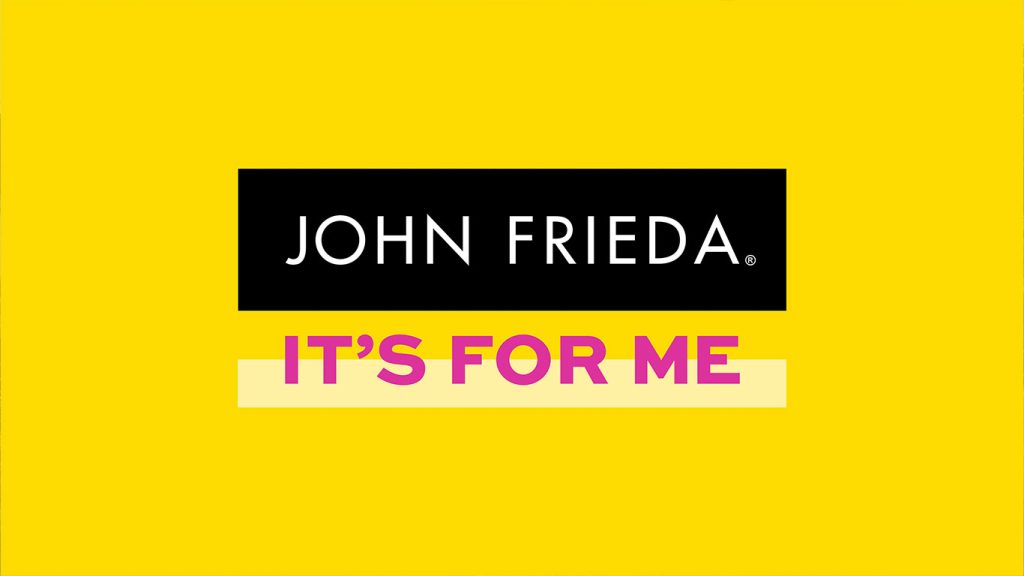 The campaign broke across online and socials in the UK in February and has a TVC planned for May.
Source: Coley Porter Bell