The Commonwealth War Graves Commission (CWGC) has today revealed #ShineOn, a new campaign urging people of all ages to join with them in paying tribute to the 1.7 million Commonwealth individuals who lost their lives in WW1 and WW2. The pro-bono push was developed in partnership with M&C Saatchi.
CWGC 1_4x5_audio from M&C Saatchi FILM on Vimeo.
CWGC 2_9x16_audio from M&C Saatchi FILM on Vimeo.
CWGC 3_4x5_audio from M&C Saatchi FILM on Vimeo.
With no mass Remembrance services taking place this year due to Covid-19, the CWGC has worked with M&C Saatchi to create an inclusive, accessible, digital Remembrance event to mark 11 November 2020, in order to engage with a younger, more diverse audience.
Every year, people gather on the eleventh day of the eleventh month and bow their heads, looking down to pay their respects to those who gave their lives in the two World Wars. But this year, the CWGC is encouraging people to look up instead. On the evening of 11 November, it will ask people to go outside at 7pm and look up to the stars to remember those who died across the Commonwealth.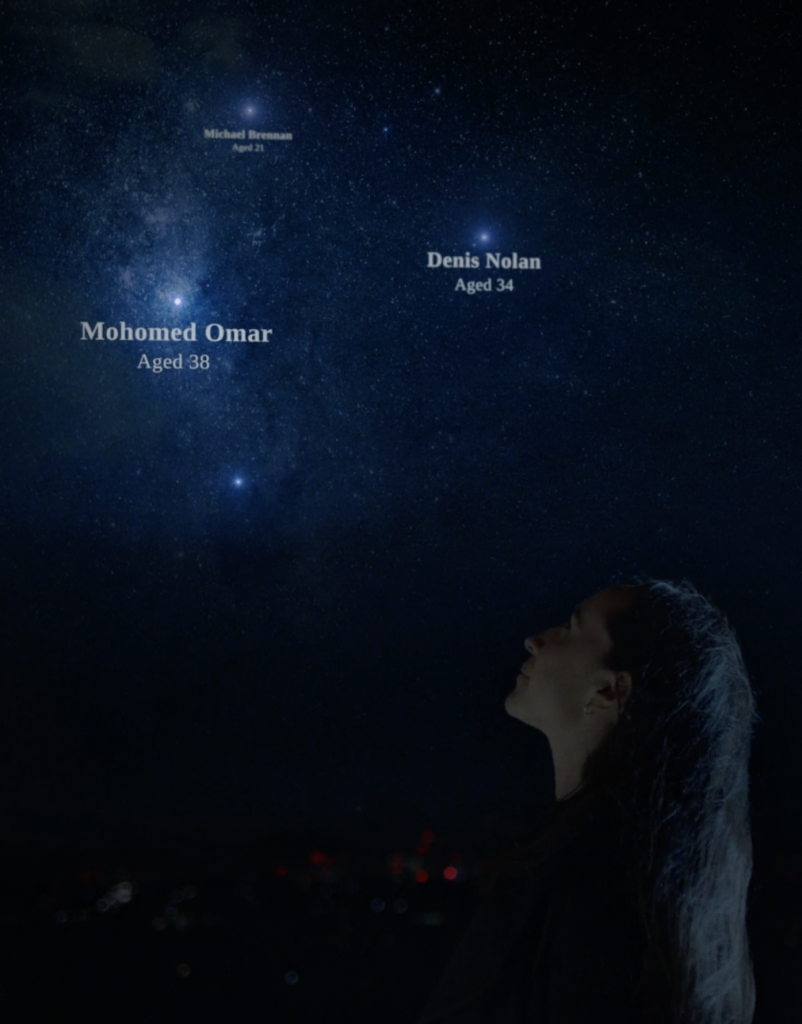 Based on the idea that behind every name is a story worth telling, the CWGC has worked with M&C Saatchi to create a unique website, making use of the Commission's existing extensive records and search facility, that maps the entire night sky and allows users to name a star after someone who died in one of the World Wars. The agency has used WebGL to recreate a 3D version of space as photographed by NASA. Ahead of Armistice Day, visitors to the site can search for an ancestor and name a star after them, so that they are remembered forever.
The digital platform is supported by social media activity, running across Facebook and Instagram, with posts from influencers including Saffron Barker to boost organic reach. The social assets focus on the simple beauty of the night sky and act as a reminder to the country to go outside on 11.11 and look up to the stars. An Instagram filter allows anyone to get involved and create their own bespoke asset to champion this moment of remembrance.
The CWGC is also taking over the Royal Household's Instagram page in the run up to Armistice Day to help spread the word about the initiative.
In order to generate further conversation, awareness and interest on Armistice Day, connecting the physical location of CWGC cemeteries to the campaign's digital activity, the CWGC is installing beams of light at four key war memorials and cemeteries, including Brookwood Military Cemetery in Surrey and The Plymouth Naval Memorial.
The website, which allows you to name a star after someone who died in one of the two World Wars, will be going live later at: www.cwgc.org/ShineOn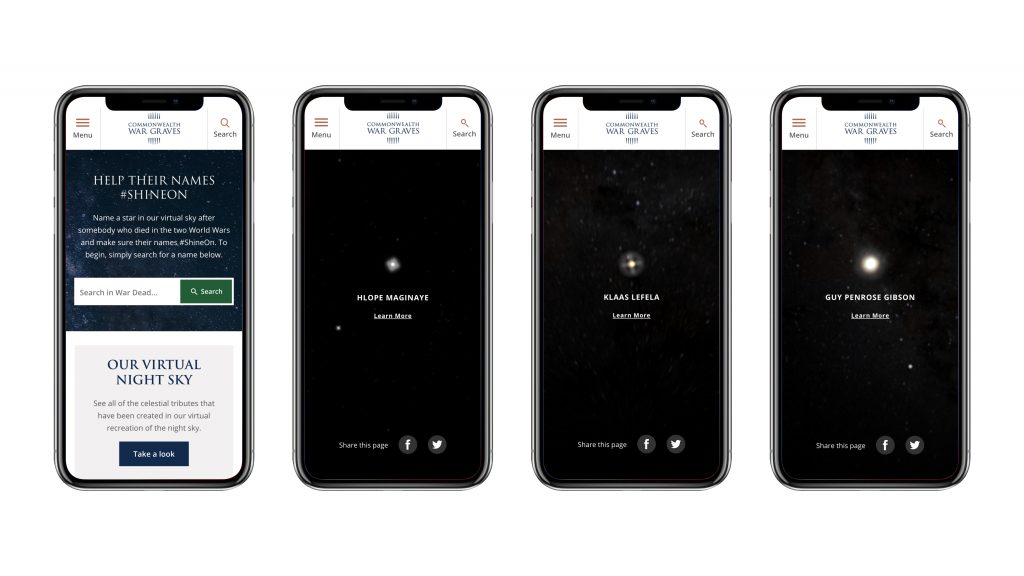 Source: M&C Saatchi