Hot Pickle, the award-winning London-based creative agency, has launched a no-nonsense "get stuff done" division to meet the unique needs of today.

Prior to the pandemic, Hot Pickle was a 25-strong business creating experiences for some of the world's biggest brands including: Magnum, Guinness, Coca Cola, Hovis and Pokémon. With a need to (temporarily) change tack and with an important job to be done, Hot Pickle has launched Un-Pickle.
"Our clients are being asked to contribute and support the wider community effort," Explains Rupert Pick, Co-Founder, Hot Pickle/Un-Pickle "whether that's sending care packages to doctors and nurses, thank you notes to essential workers or getting product to isolated communities they are responding with an offer to help. However they are not necessarily set-up to provide that help – which is where we come in".
Un-Pickle provides practical solutions for brands that are facing logistical and/or production challenges at this unprecedented time of crisis.
"We are here to help deliver the things that matter right now, pooling our resources, our ingenuity and our contacts to scramble for our clients in these testing times. This is about putting 10 years of problem solving and creativity to good use. " Rupert Pick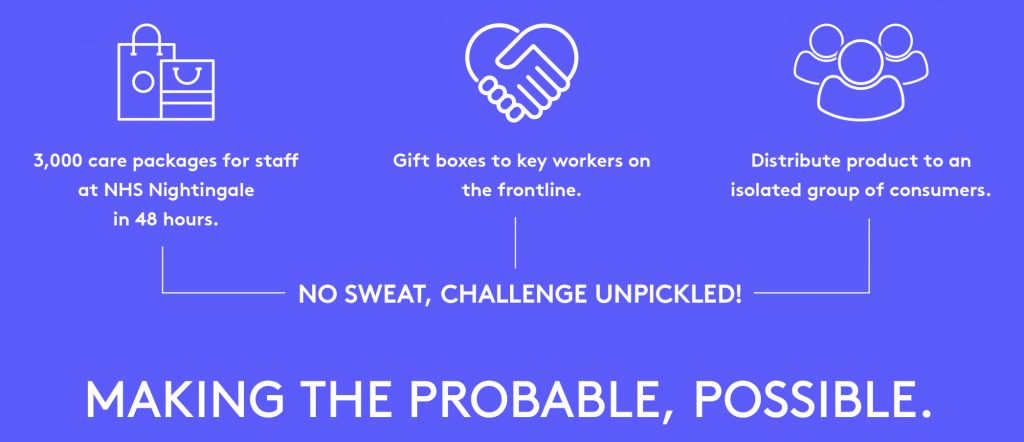 And it's working.
Un-Pickle has already completed a number of quick-turn-around projects for Unilever including the delivery of care packages for staff at NHS Nightingale: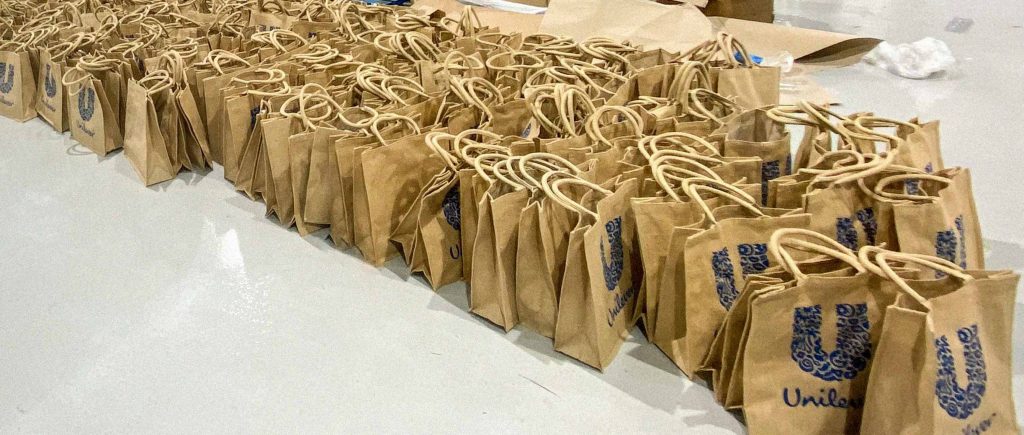 Working with Un-Pickle's trusted and highly responsive network of suppliers they established a COVID compliant pick and packing line within 24 hours of taking Unilever's call – processing more than 30,000 individual units to create 3000 care packages. They were then delivered to NHS Nightingale in branded bags with a heartfelt thankyou note – all in 48 hours.
"Four weeks ago the pandemic ripped our business away from under our feet. Like many companies we have had to adapt to survive. So we created Un-Pickle – it's our response and it's about doing good, together, fast." Rupert Pick.