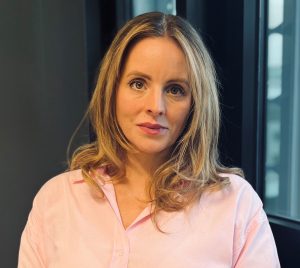 Jenny O'Sullivan has joined the MediaCom North Group as Digital Client Partner, as the agency continues to attract new dot com brands to its customer base, and expand its head count on the back of growth from existing clients.
Jenny joins MediaCom's Manchester team after a 12-year career at McCann, where she spent the last six years as Head of Digital Media at McCann Manchester and ran the digital media account for Aldi. O'Sullivan was previously eCommerce manager at Fragrance Direct.
Jenny will be a key stakeholder on the MediaCom Manchester Senior Leadership Team, supporting Managing Director Nicola Marsh as she broadens her remit as head of the UK Google Practice. Jenny will be responsible for refining and driving forward client digital strategies, working directly with MediaCom Manchester's planning and management teams to engender holistic, cutting-edge digital strategies and further integrate digital channels with ATL for a more cohesive approach.
The agency's major dot com clients include Studio.co.uk, Moonpig, Hillarys, Tombola and Topcashback.
Speaking of her appointment, Jenny says: "MediaCom Manchester is moving at pace – and is undoubtedly a sector leading digital-first agency, evidenced by its recent wins and trajectory of growth. It has an enviable client list of clients who are also leading in their market sectors, be that retail, automotive or entertainment.
"Having worked in an integrated creative agency, and client side, I like to think I bring a broad perspective to how we support clients in reaching their goals through the latest media and digital routes to market and MediaCom's ethos of helping clients to see the bigger picture very much appealed to me. I'm looking forward to using this breadth of experience and my skills that span all digital paid channels to work with the agency's area specialists.
"The team here in Manchester also works in close partnership with Mediacom UK based in London; similarly as the Google Practice is based up here, we have a lot of digital business that would historically have been viewed as "London clients". That is brilliant for attracting the best talent to join us here in Manchester.
"I love understanding clients' biggest challenges and tackling head on what's keeping them up at night. Our aim is to simplify the role of digital within a business' effectiveness and to ensure digital is no longer seen as a stand-alone channel but part of a universal approach to applying the most impactful and cost effective solutions."
Nicola Marsh adds, "We are continuing to see an upward trend of clients bringing their digital and media under a holistic strategy – something we have specialised in for a while now; putting dot com clients in front of the right audiences using the most effective channels available.
"Bringing Jenny into the team will enable us to meet this demand and strengthen our strategic capabilities – helping clients to not only deliver immediate results but build for the future. She has a wealth of experience and people skills to increase our own internal collaborative working practices, and to support our client relationships."
Source: MediaCom North Group