BERLIN SNEAKERHEADS' DREAMS COME TRUE – REVEALING A SWIMMING POOL SHAPED LIKE ICONIC ADIDAS ZX 10000 SNEAKER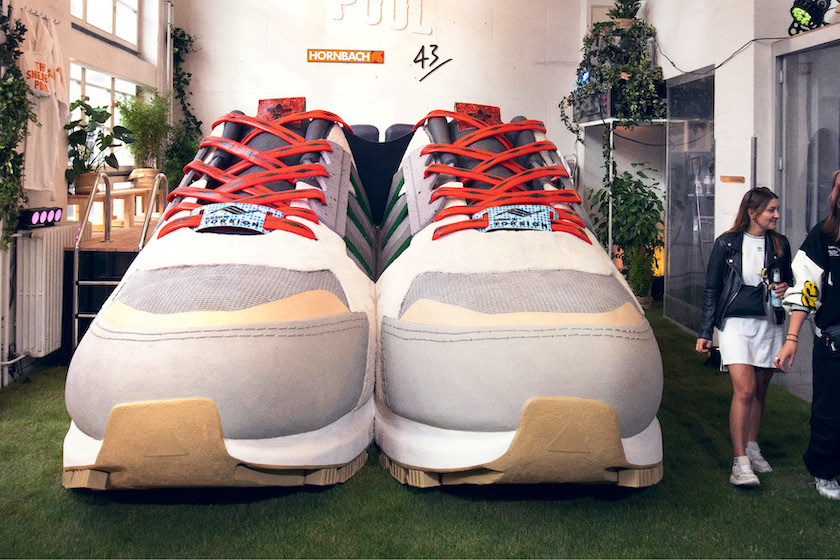 Crafted from materials available to buy in any HORNBACH store, the Sneakerpool – a pool in the shape of an enormous pair of sneakers – was revealed at Berlin Fashion Weekend. The supersized stunt by agency Heimat Berlin was unveiled at an exclusive launch event with iconic streetwear store 43einhalb. Fashion influencers and sneakerheads were among those taking a dip in the swimming pool resembling two huge adidas ZX 10000s.
Stepping into the streetwear scene is a surprising move for a hardware brand: after all, DIY is more synonymous with 'functional' than 'fashionable'. But HORNBACH has spent decades embracing an out-of-the-box ethos to creativity, encouraging its customers to take a more imaginative approach to home improvements and embrace their creative streak while getting their hands dirty and their brows sweaty.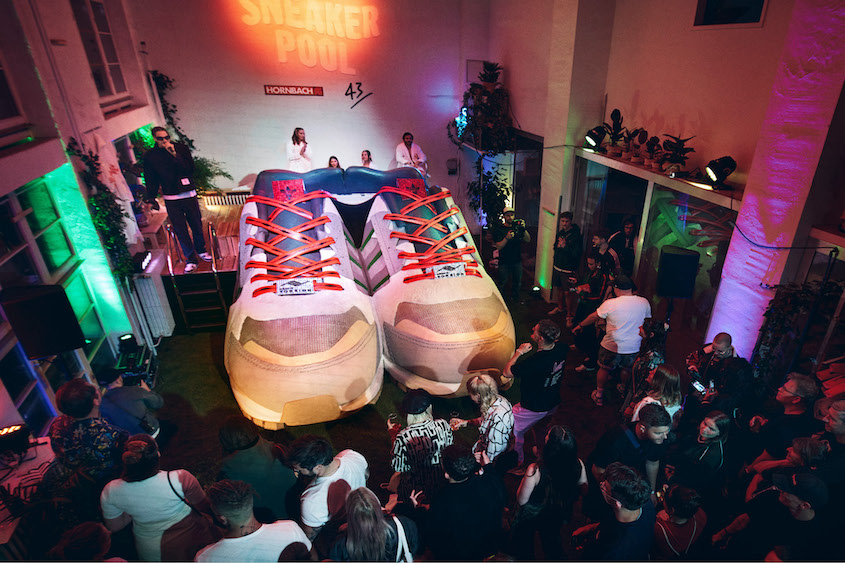 Watch the 2 min video here
And the 20 second cuts here

The cult DIY store, which is also beloved far beyond the DIY scene, is once again showing that when it comes to creative DIY there is only one place to go. The Sneakerpool is also a tongue-in-cheek reminder that the outdoor pool season is in full swing. And that with HORNBACH's pool range, anything you can imagine is possible when it comes to creating a pool in your own backyard.
Having previously collaborated with controversial Chinese artist Ai Weiwei and globally renowned architect Sigurd Larsen, HORNBACH is no stranger to innovative and unexpected partnerships. This latest campaign is no exception: conceived together with HORNBACH's longtime creative agency, Heimat, and constructed by production company Neulant van Exel, the bold stunt both shows off the creative potential of building from HORNBACH products and aligns the brand with local sneaker legends 43einhalb, attracting a new audience with a much-hyped event.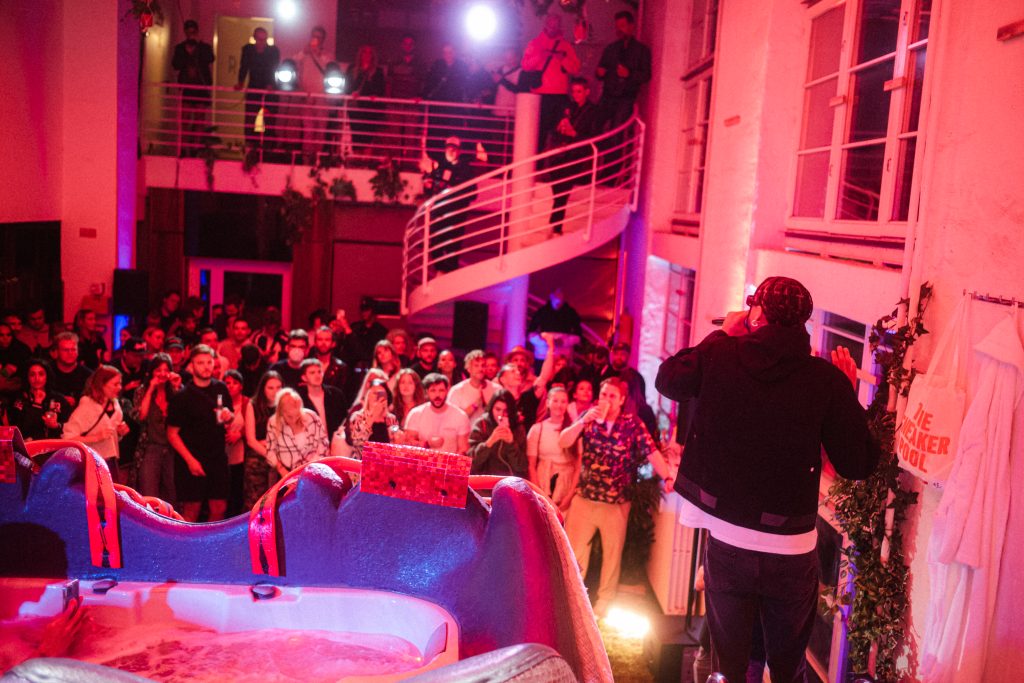 Originally launched as part of the 'Joint Path' collection to celebrate 43einhalb's 10th anniversary and inspired by elements of landscapes personal to the store's members and friends, the adidas ZX 10000 style was chosen by the local sneaker community as the perfect design to be supersized and adapted into the Sneakerpool.
Source: HEIMAT