Detroit-based advertising agency Doner announced the appointment of Stacie Lydia as Vice President, Brand Leader. In her role, she will help manage the agency's Tylenol and Pepcid accounts. Based in Detroit, Stacie will report to Kathleen Ott, Senior Vice President
"As our health and wellness practice grows, we continue to invest in top talent," said David DeMuth, CEO at Doner. "Stacie is a seasoned leader in the consumer health and wellness space and she brings a unique mix of experience in digital, CRM and shopper marketing. Her addition to the team marks the latest step in our commitment to methodically expanding our teams."
Prior to Doner, Stacie worked with a diverse roster of brands including Bed Bath & Beyond, Clairol, Rite Aid, and Ulta, amongst others. She also served as Brand and Marketing Director at Pinnacol Insurance.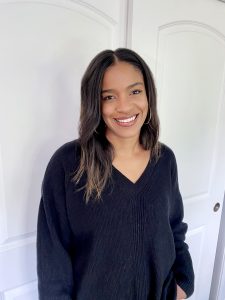 "I have been impressed by Doner's work for many years," Stacie said. "I am thrilled to have the opportunity to join the team and help build strategic framework that inspires creative excellence. I look forward to connecting consumers to brand stories for Johnson & Johnson's iconic brands."
This year, Doner added Pepcid to its roster of Johnson & Johnson brands. This came on the heels of numerous wins in 2019, when Johnson & Johnson tapped the agency to lead creative accounts including Tylenol, Listerine, and Zyrtec.
Doner has accomplished continued growth in the health and wellness space. In addition to Pepcid, in 2020 the agency has also recently added Innovage, the largest Program of All-Inclusive Care for the Elderly, to its roster of clients.
Source: Doner