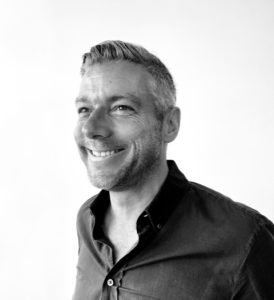 Creative agency EveryFriday today announces the appointment of Chris Ridd as Strategy Director, bringing over 20 years' experience in planning and strategy to the business as it enters a new phase of growth.
An experienced planner and strategist who has worked at some of the industry's most prestigious agencies, including BBH, Agency Republic and VCCP, Ridd was formerly the Planning and Strategy Director at Antidote, where he was responsible for winning some of the agency's biggest accounts and leading client strategy for brands including Mazda, Gala Bingo, Chelsea FC, UKTV and Brompton Bicycle.
His appointment marks a significant step for EveryFriday as they embark on an exciting chapter, expanding the senior team and accelerating business development. With an enviable roster of clients including Sky, Sony Music, UEFA, Barclays and Tesco, EveryFriday is an independent creative agency driven to create work that stirs emotions and moves people to act: 'Ideas That Move People'. 
Chris Ridd, Strategy Director at EveryFriday, comments:
"In an increasingly cluttered agency landscape with so many players all offering the same service, EveryFriday is a creative studio driven to create work that people truly care about. I am delighted to join the team where I look forward to supporting the delivery of effective and powerful thinking for brands today."
Louie Sumpter, Co-founder and Executive Strategy Director at EveryFriday, comments:
"I'm super excited about Chris joining EveryFriday. Aside from his immense proven track record of effective strategic thinking, Chris broadens the perspective we as an agency can bring to bear on the brands we're working with and the problems we're helping them solve. Can't wait, bring it on."
Source: EveryFriday