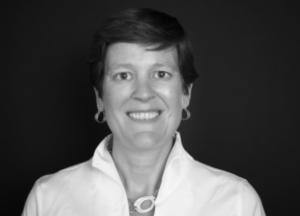 Independent brand and digital agency, FINE, have for the first time in their 24 year existence, decided to hire someone entirely focused on getting, keeping and growing the best, brightest, nicest folks they can find.
Liz Howe will become FINE's inaugural Director of Talent, joining from Genesis Financial Services where she was HR Business Partner.
Liz has been tasked with leading FINE's approach to recruiting, employee lifecycle, experience and professional development. She will help the management team cultivate the most talented team in the agency's industry.
Josh Kelly, Managing Partner, FINE, says: "FINE's goal isn't to grow significantly in size but to keep making big strides in the quality of the work we do for clients and the quality of life for the people who do it. We see our new Director of Talent as a key contributor to attracting, retaining, and growing the best people possible."
Liz Howe, adds: "I'm thrilled to be joining FINE, and am looking forward to partnering to build an even stronger team on what is already a great talent foundation."
FINE want to be recognised as a leading talent employer and an agency where people realise their full potential. Their wish is for everyone who they employ to go home each day feeling as though they've grown professionally and personally, been in high demand and done meaningful work.
Source: FINE