FirmDecisions has appointed ex-Publicis stalwart, Andras Vigh, to the role of Managing Director for its UK office. He will be reporting to Global CEO, Federica Bowman, who took over in August. This marks the second major senior team hire in a month, following the announcement of WPP finance veteran, James Stroude, as Global Head of Operations.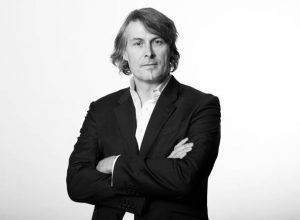 Vigh joins FirmDecisions following an extensive career in media, working closely with a range of leading Publicis brands including Zenith, and previously VivaKi China and Blue 449. He has 28 years of agency experience and in that time has been based in seven different countries and worked across more than 50 markets.
Vigh was most recently Global President at Blue 449 before Publicis Media merged it with Spark Foundry. Following the merger, he ran his own media consultancy.
Prior to Blue 449, Vigh led VivaKi China, where he managed five Publicis brands across China, Hong Kong and Taiwan focusing on trading, transparency and developing key agency contacts.
Vigh has also held various CEO roles for ROI specialist agency Zenith. Over 12 years, he was CEO of the Hungary office, the Hong Kong office and Regional CEO for CEE, Russia, Nordics, and Middle East regions.
Commenting on the appointment, Federica Bowman, Global CEO of FirmDecisions, said: "Andras brings a level of client experience and expertise that is almost unparalleled. He greatly strengthens our team in the UK and is the latest in a succession of hires that will drive our business forward in 2021, which will be a hugely important year for our sector."
Andras Vigh said: "It's a challenging but very exciting time to start at FirmDecisions. I look forward to helping ensure our relationships are maintained as businesses around the world are adapting to COVID-19. We are headed into a complicated year and clients will need a steady hand to guide them through. I look forward to working with the UK team and being a part of this process."
FirmDecisions was acquired by Ebiquity plc in 2012. Since then, it has continued its impressive growth and international expansion providing contract compliance to the marketing sector; it now operates in 14 markets around the world. Its client list spans almost every sector and business.
The senior leadership team includes:
· David Brocklehurst, Chairman and Founder
· Federica Bowman, Global CEO
· Terry Edwards, Global Partner, Media
· Angelika Scarperi, Managing Director, DACH
· Stewart Morrison, Managing Director, MEA
·        Sandeep Khewle, Managing Director, India
· Dale Garvie, Managing Director, APAC
Source: FirmDecisions