The Marketing Practice appoints Gregory Roekens as chief technology officer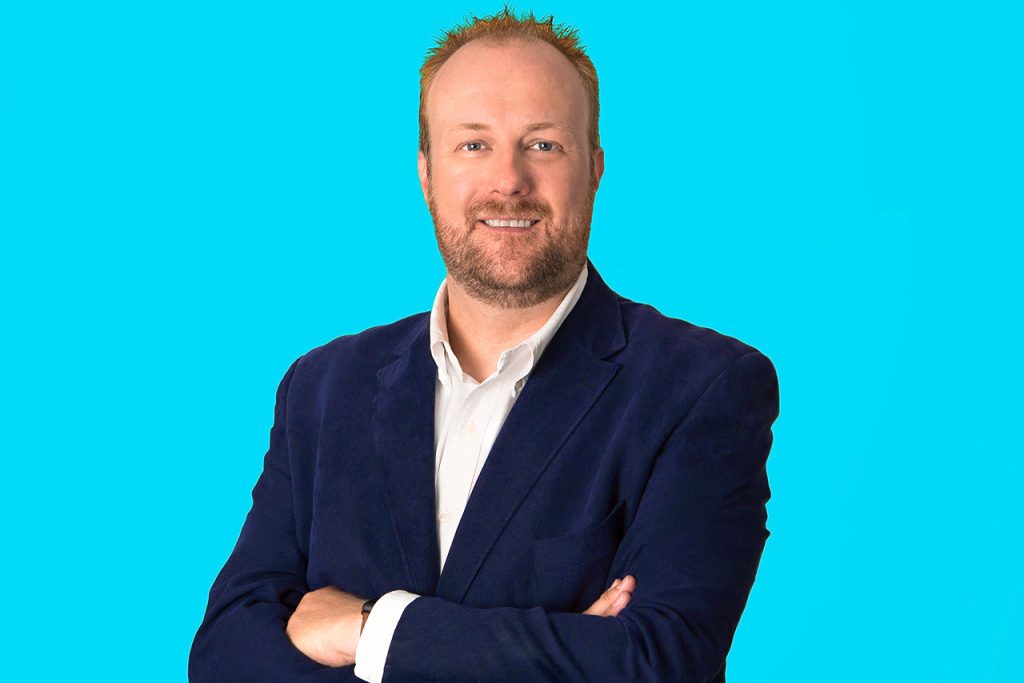 The Marketing Practice has announced the appointment of Gregory Roekens as its new chief technology officer. The hire is representative of the agency's commitment to creating a world-beating growth platform for B2B globally.
Roekens joins The Marketing Practice with an incredible track record of delivering tech-led innovation in an agency setting. He has been brought into some of the world's leading agencies – including Grey Group, AMV BBDO, Wunderman and Havas – with the remit of enhancing technological capabilities and weaving tech and digital into the fabric of what they do.
Outside of the agency landscape, Roekens has also packed a considerable punch. He joins The Marketing Practice from BBC Maestro, which he co-founded in 2019, fulfilling the role of chief digital officer. Having co-created the original business plan and designed the technical architecture, customer experience vision and roadmap, this online learning platform features esteemed tutors such as Edgar Wright, Mark Ronson and Carole Anne Duffy. Roekens has also previously held roles at Academy Award winning visual effects studio The Moving Picture Company and IBM.
As chief technology officer, Roekens will have a broad remit at The Marketing Practice, owning the strategy for how the agency group uses technology to optimise its service offering and ways of working across the whole organisation.
Roekens takes up his role at The Marketing Practice at an exciting and pivotal time for the business. Following five agency acquisitions across three continents, The Marketing Practice is now the global leader in B2B technology marketing.
Speaking on his appointment, Gregory Roekens said: "I'm very excited to be joining The Marketing Practice at such a key moment in its growth journey. What it has done, over the last two years, in terms of agency acquisitions, its focus on insights, technology, creativity and the creation of an agency that can quite literally do it all, is totally unique and unparalleled.

"My aim is to explore and implement the means of taking The Marketing Practice onto the next level and beyond. Through cutting edge tech, we can continue to revolutionise the B2B space, strengthen our position as a market leader and bring fantastic benefits and results on behalf of our clients."
As part of his role, Roekens will work on the development of Argus, The Marketing Practice's proprietary purpose-built demand orchestration and account intelligence platform. He will also be responsible for harnessing AI and creative technology strategies, exploring how the agency group can implement these within existing marketing and ad technologies to bring further advancement for its clients.
Matt Harper, CEO of the Marketing Practice, added: "We're thrilled to have Gregory on board, he comes with a stellar track record both in and outside of an agency setting. This appointment is a big milestone for The Marketing Practice and reflects our investment in technology and our belief that tech powers our service offering, which will be central to our success in the coming years.

"While his role will remain distinct from existing IT and product functions, these areas are all highly collaborative with the three playing a crucial role within the business and development of our growing proposition."
Backed by Horizon Capital, The Marketing Practice is bringing together the very best in specialist B2B marketing in a fully integrated strategy, helping clients take more accountability for growth and revenue impact, empowering marketing to become the engine room for growth within B2B business.
Source: The Marketing Practice