Freeverse's Living Assets™ technology will power access to and reward users for their engagement within Metahype – a new metaverse experience launched by CUPRA.
Freeverse, the dynamic NFT infrastructure platform leading the way in creating User Generated Value (UGV) with blockchain-based digital assets, has partnered with CUPRA to power an innovative and interactive exploration of the metaverse.
Debuting at the brand's Exponential Impulse event in Berlin, Metahype is an ever-expanding virtual island where brands, creators andcommunities get together to socialize, collaborate, create, and live emotional experiences.
The island is formed by different districts and common spaces that can be owned and used by brands, start-ups, and creators to connectand engage with the new generation.
Users land at Metahype square, where they receive their Metahype Passport, a Dynamic NFT powered by Freeverse's Living Assets™ technology, that represents the reputation of each Hyper. CUPRA has developed a gamification system that rewards users with 'Hypes' fortheir engagement and activity within the platform.
"Cupra's vision for the future of digital ownership – where value is generated by users, as opposed to being artificially created by scarcity – is truly pioneering," said Alun Evans, CEO of Freeverse. "We are incredibly proud to be supporting such an inspirational andgroundbreaking project."
Developed mostly in-house and with local partners, Metahype's overarching objective is to connect different communities and unleashthe power of collaboration. The opportunities are huge, and the only limit is the imagination and creativity of the CUPRA Tribe.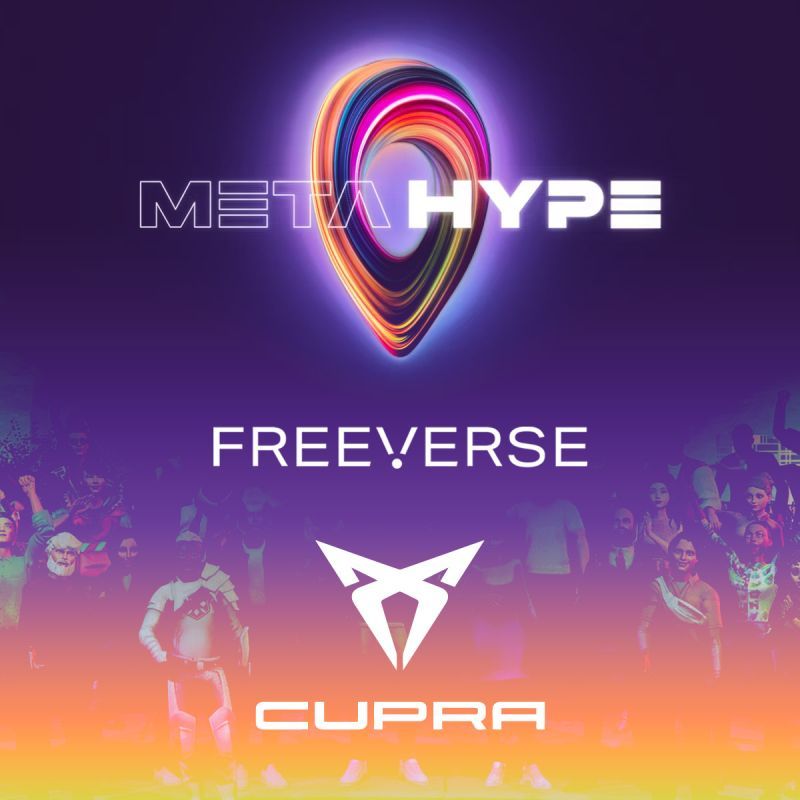 Metahype will be accessible via desktop at Metahype.com and soon also available via Mobile. To sign-up and start discovering the island, visit: www.metahype.com
Source: Freeverse