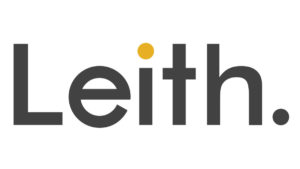 A well-known creative consultancy has snapped up office space in the heart of a revitalised area of Leith.
The Leith Agency has let a 7,000 sq. ft. suite at Commercial Quay, located between Ocean Terminal and The Shore in the heart of Leith's commercial district. Leith Agency has moved from The Shore to be closer to sister companies Signal and Stripe Communications, which are existing tenants. Both have also extended their own leases in the development.
Commercial Quay is a former bonded warehouse that provides a range of office suites on three levels above a number of high-profile leisure and restaurant units on the ground floor, including the Michelin-starred The Kitchin, Quay Commons and Papillon, both of which recently opened their doors.
Richard Marsha, Group Managing Partner at the Leith Agency, said: "Not only are we much closer to our sister-agencies which makes complete sense given the amount of collaboration between us on shared clients, but also we're moving to a single storey open-plan space which is more suitable to our style of working these days."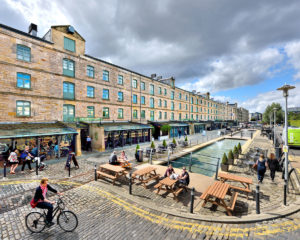 The development is owned by real estate funds managed by Blackstone and has been revamped to target the creative and tech sectors thriving in Leith, with investment in the office accommodation and brand. This has been endorsed by a spate of office lettings over the past 18 months to tenants including Ajenta, Royal Haskoning, TPS and Inova Geophysical.
Peter Fraser of GVA, who advised the owners on the letting to Leith Agency said: "With top class amenities quite literally on the doorstep and an outstanding location in the centre of a rejuvenated area, Commercial Quay has become something of a creative hub and will serve as an excellent base for the Leith Agency. Leith has seen a surge in office take-up over the past two years with an increase of over 35% and this trend has continued into 2017. This has been driven by market conditions in the city centre, where a lack of supply which is outstripped by demand has made it challenging for businesses to find affordable space."
Neil Gordon, Partner at Eric Young & Co who structured the deal for The Leith Agency, added: "I'm delighted to have acted for The Leith Agency for over 15 years and feel sure that bringing the Group's brands together in one location will bring various benefits to their staff and clients."
Source: GVA