Independent advertising agency, GUT, today announces four promotions — Renata Neumann to Head of Production, Jeff Hodgson and Eliana Ferrer to Creative Directors, and Giselle Reggianni to CFO across all three GUT offices. These promotions are a testament to GUT's investment in the personal growth of all team members, as well as the strength of its production, creative and finance teams.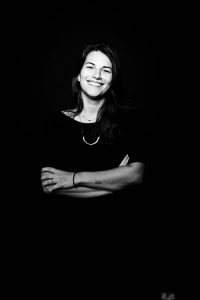 Neumann joined GUT late last year and quickly started overseeing the production department. In her new role she will lead production for all clients in GUT's Miami office. She is known for producing award-winning work throughout her career, including global campaigns and Super Bowl spots for Burger King, Budweiser and Kraft-Heinz. Neumann's production expertise has also garnered recognition from international awards programs including Clio, One Show, D&AD, Cannes Lions and El Ojo de Iberoamerica and she was honored as one of Business Insider's Rising Stars of Madison Avenue earlier this year.
Hodgson and Ferrer were the first creative team to join GUT Miami when the agency opened its doors in 2018 and have since collaborated on significant projects and campaigns. The duo has led creative work generating billions of earned-media impressions for clients such as Popeyes, Philadelphia Cream Cheese and Tim Hortons. In their new roles as Creative Directors they will continue overseeing these accounts, with new exciting projects coming out this year.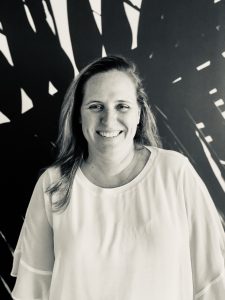 As CFO, Reggianni brings two decades of experience to the GUT team and will be overseeing all three offices – Miami, São Paulo and Buenos Aires. A seasoned professional, she is experienced in a variety of industries ranging from advertising and media to real estate and private equity. Reggianni boasts a strong global reach with experience managing offices across the globe. By enabling creativity, she has been able to increase profits and cash flow for both GUT and its clients.
"Renata, Jeff, Eliana and Giselle are all incredibly talented and dedicated to creating great work for our clients and pushing our business and the industry forward. I've watched them all exceed expectations, go above and beyond for clients and deliver incredible results, and it's great to recognize them with these promotions," said Paulo Fogaca, COO & Partner.
"Our brand partners look to the GUT team to deliver world class work that taps into culture and moves conversations forward. With Renata's production management skills, Jeff and Eliana's creative approach and Giselle's creativity- and profit-focused methods, we've been able to continue partnering with great clients and producing incredible work," said Carmen Rodriguez, Chief Client Officer & Partner, GUT.
Source: GUT