Speaking exclusively with MarComm News – Guy Moore, Creative Partner and Co-Founder at Creative Coalition who chaired The 23rd FAB Awards' Design Jury.
Q. This is the First time that you have Chaired The FAB Awards Jury Panel. How was your experience?
It's always a pleasure and an honour to be asked to sit on a judging panel and to be asked to Chair it is an even bigger one. The hard task was setting the bar to allow only the very best work to shine. Thankfully the rest of the judges agreed with the criteria, so we were all of one mind. That makes the whole process so much simpler.
Q. Based on your previous experience on being on The FAB Jury – were you looking for anything specific. Projects that were Problem Solving or anything else?
Nothing specific apart from the obvious. Does it move me? Is it a game changer? Will it be held up across the globe as an iconic piece of work? Am I jealous?
Q. Judging on Zoom V Judging in-person?
I think we would all agree that judging in person, meeting as a group, and having those little chit chats are important. It's what we do as people. However, it wouldn't have changed the results! We all collectively decided which pieces of work were head and shoulders above the rest. It would have been nice to get out of the house though.
Q. Without giving away the results – are there any standout trends in the F&B Sector?
Yes, there was a standout trend, and it was in the Influencer/Social Media/User Generated/Viral/Online and Best Use of Media section.
Not only were there more entries, but this is where the best work was found. Whether this is telling for the future is hard to determine, but it was certainly an eye opener.
Q. How do you think Agencies and Businesses have coped during these extended lockdowns.
I think it would be fair to say that it's been tough. Anyone who managed to get any work out during this period deserves a round of applause, especially in the film category.
Q. Anything you could share on the overall standard of The FAB Awards entries this year? Have various lockdowns hampered the Creative Output?
As I mentioned earlier, the TV and Cinema section was sadly lacking compared to the other sections and that can only be due to COVID restrictions. But being creative, people found neat ways around this and despite the lockdown brilliant work was produced.
Q. Are Awards important?
Personally, I think awards are the icing on the cake. If the agency is happy and the client is pleased with the results, then that's what's really matters. Awards are a brilliant way to be recognised by your peers for doing something that makes everyone jealous. We all like to win them. It's a boost to your confidence and is the final part of the jigsaw.
Q. You have Co-Founded a Business during the middle of the Pandemic. How has that experience been Guy?
Starting a business is tough at the best of times, and this has been hard.
However, I think the big agencies have had it a lot rougher. With clients cutting back on budgets, going from retainers to project fees and even starting their own in-house agencies this has wobbled quite a few of the established names, but has stood us in good stead. That coupled with dogged persistence and a desire to create great things, it's now beginning to pay off.
Q. What constitutes great Advertising for Guy Moore?
Work that makes me jealous. Work I wish I'd done. Work that I know will be talked about many years after it's won gongs. I have a habit of phoning or emailing people who've done a piece of work that has moved me, to congratulate them. I did it very recently with the team that created the Macmillan ad 'Whatever it takes'. That piece of work is flawless. Everything about it is crafted to perfection and it still reduces me to tears.
Q.How did you start in The Business Guy?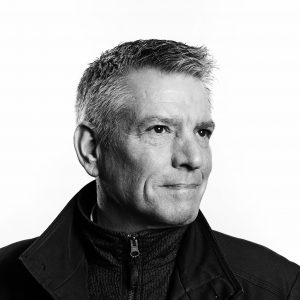 I studied graphic design at Doncaster College of Art, and I didn't know a thing about advertising. I thought the ads were done by the companies who make the products, like Hovis makes its own advertising as do Levis etc
It was only when a senior team from a London ad agency came to give us a talk did my feelings change. I swapped my degree from graphics to advertising and then knocked on a lot of doors. I owe a lot of thanks to a few key people who took me under their wing and showed me the ropes. It's important to nurture new talent, but sadly I don't think enough of that happens these days.
Guy Moore is Co-Founder and Creative Partner at Creative Coalition. Guy chaired the Advertising and Innovations Jury at The FAB Awards and spoke exclusively with MarComm News who are sponsors of The Advertising Categories at The 23rd FAB Awards.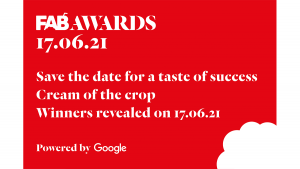 Winners of The 23rd FAB Awards will be announced during an exclusive "Virtual" Awards Presentation on YouTube on Thursday, 17th June at 14:00 UK Time.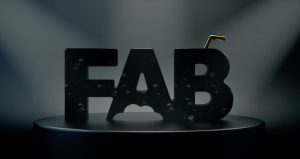 The FAB Awards are still the only Global Awards program focussed entirely on work done for Food and Beverage Brands. The Award Scheme attracts entries from 60 Countries across Design, Packaging, Branding, Advertising, Innovation, Retail Interiors, Digital, Mobile and Sustainable. The redesigned FAB Awards trophy is made exclusively from recycled packaging material.
MarComm News' Sponsored FABulous Award Winners were Ingo Stockhom in 2020 and YouTube Sponsored Brand / Marketer of The Year were Burger King. Winners for 2021 will be announced on 17th June, 2021
Source: MarComm News