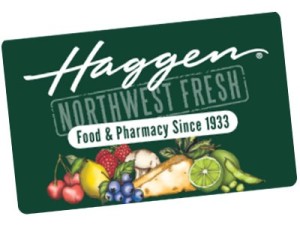 Haggen announced its plan to exit from the Pacific Southwest market and realign its operations around 37 core stores and one stand-alone pharmacy in the Pacific Northwest as part of the Chapter 11 process.
As part of its previously announced plan to right-size the Company, Sagent Advisors, LLC has been actively working to explore market interest for its store locations in California, Arizona, Oregon, Washington and Nevada.
Haggen is asking the Bankruptcy Court for approval to conduct Store Closing Sales. All employees of the non-core stores and the Pacific Southwest support office will receive 60 day notice of the pending store and office closures. During this process, all stores will remain open. Employees will continue to receive their pay and benefits through the normal course of business as previously approved by the court.
Haggen is supportive of employees securing work elsewhere and is continuing to work with Albertson's in its request for the Federal Trade Commission (FTC) to waive the restriction in the FTC Order which restricts the hiring of Haggen employees. Because this is a modification of an order entered by the FTC, the waiver will require Commission approval, which the FTC staff is seeking to obtain on an expedited basis. This has been a priority for Haggen management to ensure its employees can take advantage of every opportunity available to them.
Focus on Core Operations
Moving forward, Haggen intends to re-build its operations around a core group of successful stores made up of 37 stores in the Pacific Northwest. The core stores include 16 of Haggen's historical stores, one stand alone pharmacy and 21 stores acquired in the 2015 Albertson's transaction. Haggen's historical stores have seen strong sales growth over the past year.
The 21 newly-acquired stores have proven successful under the Haggen banner and the Company anticipates they will continue to see increased customer counts and sales growth as Haggen continues its original mission of adding more fresh, local, and exclusive items to these new stores and expanding on its successful Pacific Northwest strategy.
"Haggen plans to continue to build its brand in partnership with its dedicated corporate support and store teams. Haggen has a long record of success in the Pacific Northwest and these identified stores will have the best prospect for ongoing excellence," said John Clougher, Chief Executive Officer of Haggen Pacific Northwest.
"Although this has been a difficult process and experience, we will remain concentrated in the Pacific Northwest where we began, focusing on fresh Northwest products and continuing our support and involvement in the communities we serve."