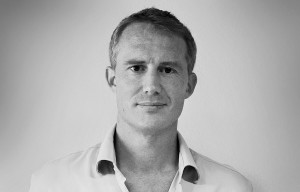 Dan Gibson, Group Managing Director, Havas Creative Group Singapore, has been appointed as the new Managing Partner at Havas helia.
At Havas helia, Gibson will be the lead for Dove global digital creative output. He will report to group chief executive Tash Whitmey.
Gibson has been leading Havas Singapore as Group MD since 2013. A Brit, he has been in Singapore since 2010, joining Ogilvy Advertising from 180 Amsterdam as MD until being appointed to lead the start-up of Host Singapore in October 2012.
Whitmey said: "I am delighted to welcome Dan to London and to our agency. He has some fantastic experience in areas that are crucial to our growing business. His vision for further growth of that business by fusing data, digital and creativity to deliver a personalised customer experience meant that he is the absolute right choice for us as an agency and to lead a strong brand like Dove – that rises above a specific brand category."
Gibson adds: "Havas helia is in just a fantastic position as an agency. The time for data and creativity is now and the opportunities on a brand as big as Dove are limitless."