– Lux joins Havas Media Group following three years as Content Lead for EMEA at Google's London office
– Will work to develop a market leading SEO product and head up Havas Media Group's award-winning SEO team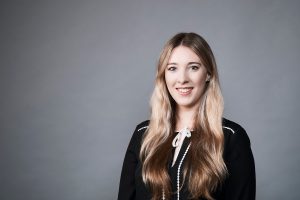 Havas Media Group has appointed Catherine Lux as its Head of SEO following a period of growth for its performance business, which has seen it take on more SEO work from existing clients as well as picking up a number of new accounts.
Lux joins Havas Media Group after spending three years working at Google in London as a Content Lead, where she was responsible for driving content strategy across key B2B products in EMEA.
In her new role, Lux will work to develop a market leading SEO product and head up Havas Media Group's award-winning SEO team, driving product innovation and channel integration with paid search. She will also lead the strategic vision for clients with the ultimate aim of improving performance, as part of Havas Media Group's ongoing efforts to make a meaningful difference to brands, businesses and people.
Reporting in to Head of Performance, John Stuchfield, Lux will lead a team of fifteen SEO specialists across technical search, performance content and digital PR.
Prior to her time at Google, Lux worked at IPG Mediabrands agency Reprise Media in Sydney, managing the global Tourism Australia SEO account across 18 markets worldwide, as well as Coca-Cola's APAC account. She was instrumental in the online success of Tourism Australia's $36million Superbowl campaign, 'Dundee', in 2018, leading the SEO and content strategy alongside integration with paid search activity.With almost ten years' experience in the digital marketing space, Lux also spent almost three years at Omnicom's Manning Gottlieb OMD, where she worked on brands including TSB, Starbucks, and Virgin Media.
John Stuchfield, Head of Performance, Havas Media Group, said: "Catherine was the stand-out candidate in a rigorous recruitment process. She brings a wealth of SEO experience, particularly on the content side. Having worked at agencies such as Reprise and Manning Gottlieb OMD, she also understands how our fast-paced world works and what's required from a channel team lead.
"Critically, Catherine brings an ideal blend of creativity, vision, and strategic thinking, which is going to be key in helping us to deliver the next stage of growth for our performance team. I couldn't be more pleased to have her on board."
Catherine Lux, new Head of SEO, Havas Media Group, added: "I'm thrilled to be returning to SEO and media agency life after spending three years working in a content-focused role, and to have the variety of clients and strategic challenges that I've missed so much. 
"The opportunity to be the head of such a talented and innovative team was something I just couldn't turn down, and I'm looking forward to using my experience across global clients and businesses to help grow Havas Media Group's content and SEO offering, with a particular focus on integrated search."
Source: Havas Media Group