Havas Media Group North America announced today that it has expanded its partnership with data and analytics company Crossix Solutions. The agency will leverage Crossix DIFA™, the industry-leading SaaS platform for measuring and optimizing healthcare marketing, as part of its audience planning platform to enable its pharmaceutical clients to uncover more meaningful insights that drive better outcomes for both patients and the business.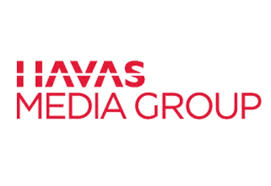 An industry leader in connecting patient, HCP and media data sets, Crossix makes health, non-health, and media connections across more than 300 million patients in a privacy-safe manner. Havas Media has tapped into this offering to drive double-digit growth in targeted reach, while decreasing the cost it takes to reach relevant health care professionals (HCPs) and patients. Through these optimizations, the agency's clients already have experienced significant improvements in website visitation and engagement.
"We're excited to work with Havas Media across the full suite of DIFA products," said Dan Stein, SVP, Product Strategy at Crossix. "Using DIFA, Havas Media can make timely, data-driven, media optimizations to help life sciences brands unlock more value from their marketing investments, across channels."
By leveraging DIFA to connect digital campaigns to health data in near-real-time, Havas Media has more opportunities to create the best media experience, ensuring that the right patient or HCP sees relevant messaging from the point of media exposure. One HCP campaign in the biologics space drove targeting efficiencies that reduced cost-per-target-list-HCP by 56% YOY, increased website visitation rates 5X over the previous year, and saw site engagement rates spike by 54%. On the patient side, the partnership resulted in similar improvements in targeting efficiencies and website engagement. One consumer campaign in the biologics category for a Havas Media client decreased cost-per-gross-conversion by 47% throughout 2019, illustrating the impact of putting the media that matters in front of the right patient.
"Partnering with health data and analytics leaders allows us to deliver impactful value to our clients," said Peter Sedlarcik, Chief Data Officer at Havas Media North America. "We are able to connect their messages to patients and caregivers in the most meaningful media platforms, driving business results that help change people's lives. Knowing that we can do this in a privacy-safe way reinforces the value partners, like Crossix, bring to the work we deliver."
Crossix DIFA provides a holistic approach to traditional marketing measurement by connecting media exposure to actual treatment, diagnosis, and clinical data. This platform measures real-world health behaviors across paid media channels, including linear TV, point-of-care, digital display and online video, as well as paid search and social media through website visitation. Given Veeva's recent acquisition of Crossix, Havas Media will look to implement additional first-to-market tools that will continue to enhance its optimization capabilities and overall leadership in the Rx space.
Source: Havas Media Group