For marketing and communications teams, international growth has always been a big target, but an equally large difficulty. Localisation is a tough nut to crack.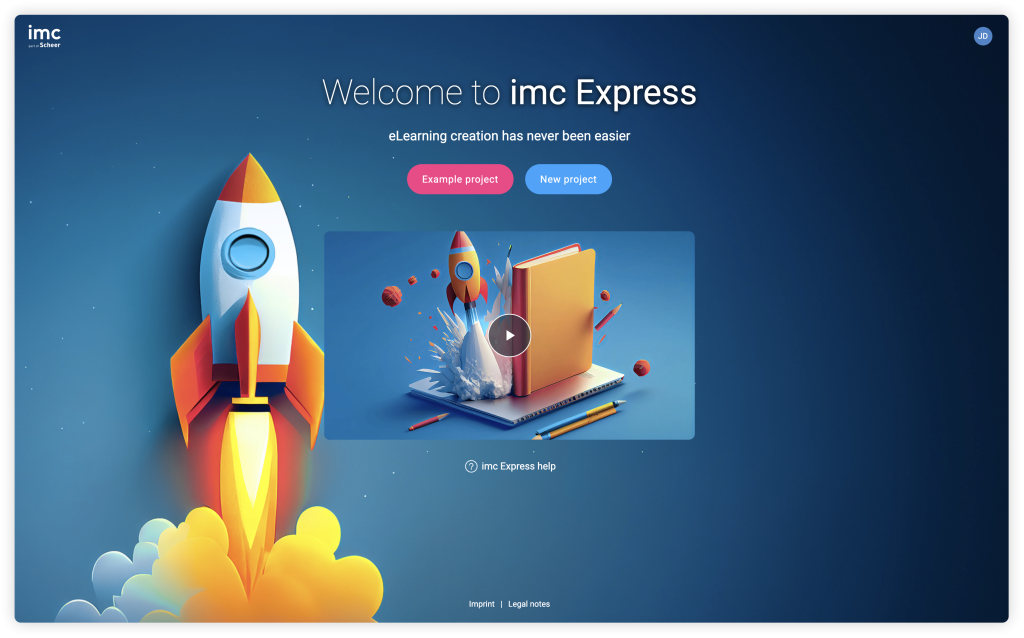 The buzzword of 2023 has without a doubt been ChatGPT for our industry, there are risks that come with it, and there are huge opportunities too. This was what caught our eye when receiving news from imc Learning.
Known more often as imc, the outfit has just launched imc Express with chatGPT functionality, helping hit these exact pain points for teams of all sizes.
imc Learning has launched its latest cloud-based solution, imc Express, and notably, Express GPT. The launch adds AI power for those looking to localise presentations in multiple languages and localities.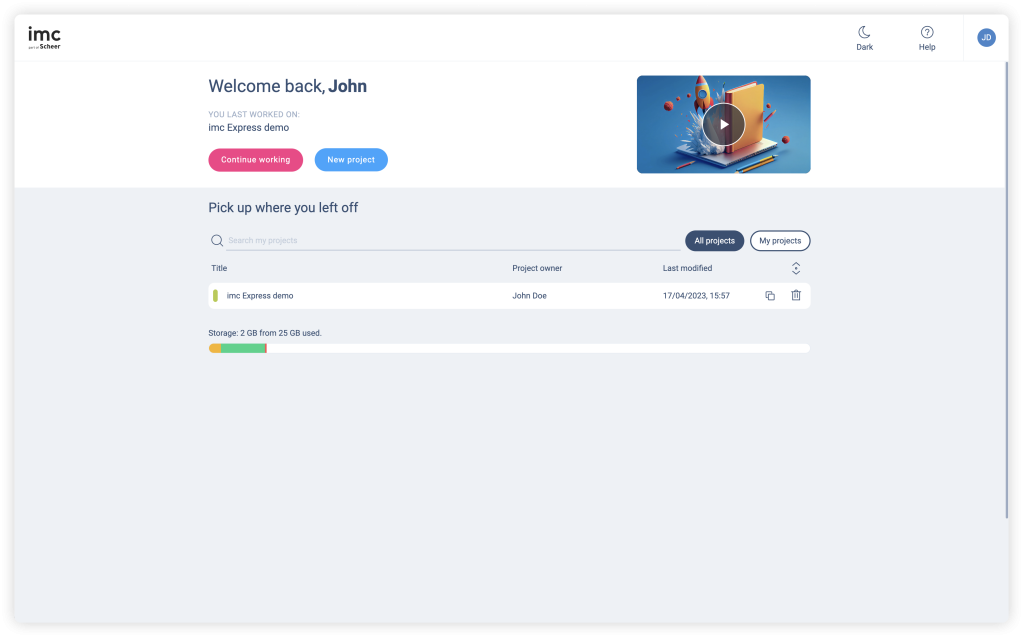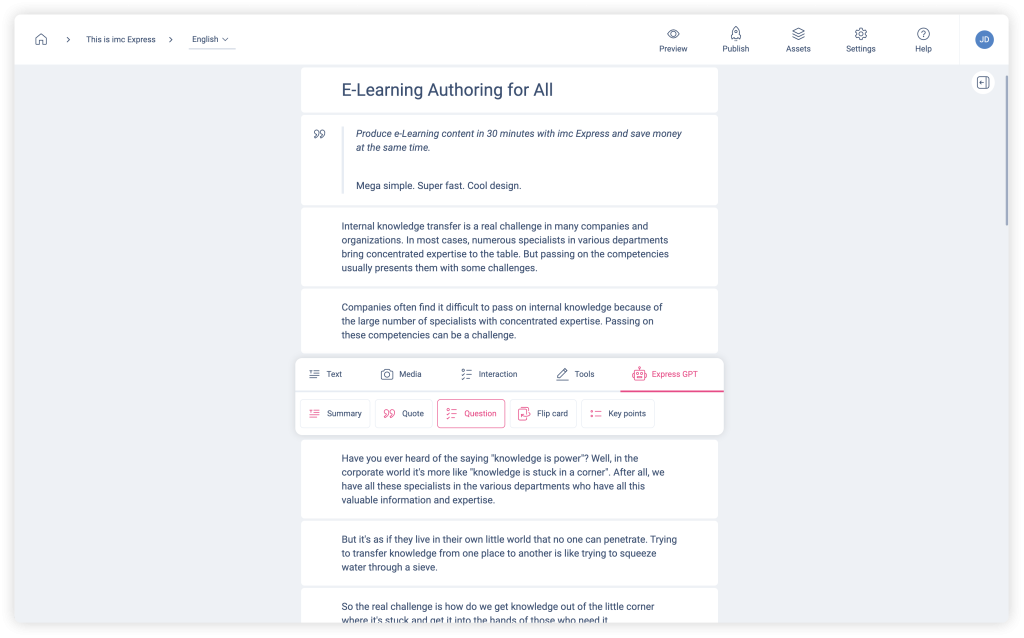 The AI intuitive software enables users to create e-learning courses and digital training quickly and effectively, making use of AI to deliver maximum productivity with instant, automatic templating and content layouts for any project.
Imc Express allows companies to import their own templates in English for example, select the language they are required to present to, teach in, etc, and let the AI take the run. All in-house, all for a small flat fee. No need for hugely expensive projects or retainers with translation teams, designers normalising the look etc.
It takes minutes not weeks.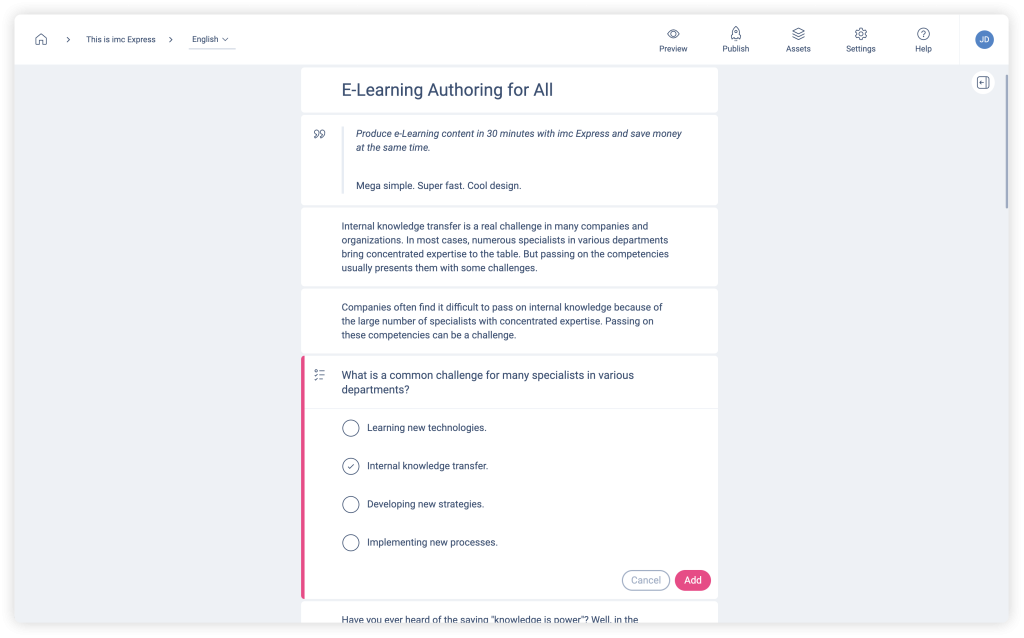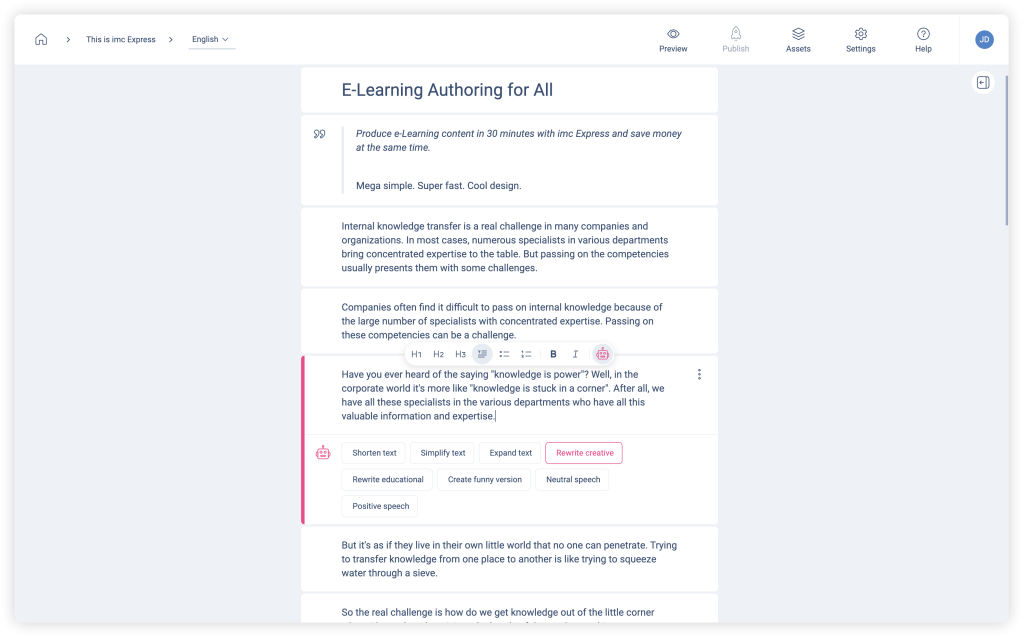 For global companies, imc Express enables enterprises to produce e-learning content for their global audiences without additional costs or involving external translation agencies. The tool can translate and update into more than 60 languages from a single source and create multilingual subtitles for videos.
The cloud-based tool can be utilised for content authoring and provides the ability to scale e-learning content creation with the help of instant course designs and layouts built by corporate learning experts. Furthermore, it allows for companies to take the knowledge their staff already has, and turn that into effective learning tools for the next generation of colleagues. Consider it internal UGC (User Generated Content) for enterprise.
The software is designed to enable everyone – from apprentices through production staff to managers – to digitise their knowledge in a quick and straightforward manner and share it with others. And grants everyone within an organisation to share their knowledge and create engaging e-learning content, streamlining user-generated content learning designs and ensuring visual alignment with corporate branding.
Source: imc Express