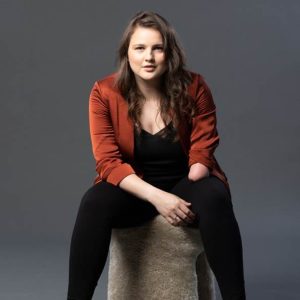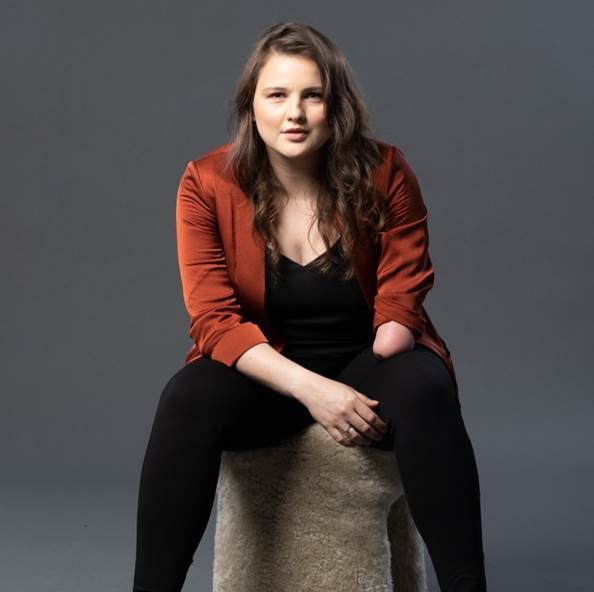 World leading brand consultancy, Interbrand Group, today announced the appointment of Paralympian medallist Anna Johannes as a strategist in its Inclusive Design practice. Working with Marianne Waite, Director of Inclusive Design, Johannes will lead the practice from Interbrand New York, supporting the global perspective of the Group's inclusivity work.
An experienced speaker and thought leader, Johannes will work to combine her lived experience with Interbrand's thinking. Born without her left hand and forearm, Johannes began to fight for disability rights and social justice from a young age, coaching low-income families, Wounded Warriors, and the future generation of Paralympic athletes. After a professional career of swimming and participating in the 2012 Paralympic Games – winning a bronze medal – Johannes has taken her skills from the pool to the realm of business to continue that same fight.
Johannes will work with global organisations – spanning sectors as varied as FMCG, Apparel, Luxury and Fast-Food, in their pursuit of 'Barrier-Free Brand Experience', breaking down the design divide by embedding inclusivity into the heart of every brand experience. With six years experience in the communications industry, Johannes also comes to Interbrand with a lifetime of experience in finding her own personal workarounds, and has extensive expertise to share with those in a position to change the systems that have been holding back people with disabilities for decades.
Marianne Waite, Director of Inclusive Design, said: "Anna Johannes has a unique combination of skills that are shared by only a small number of people across the globe. Experience within the world of MarComms and branding, first-hand experience of living with a disability, and the leadership level of a professional way beyond her years. Interbrand are incredibly fortunate that Anna has decided to come and share her talent with us. I can't wait to see where she takes us."
Anna Johannes said: "I am elated to be joining the Inclusive Design team at Interbrand. As a person with a disability who has been working to make a more accessible world throughout my sport and professional career, it's a dream come true to be able to work on this day in and day out."
Source: Interbrand Group