Interbrand Group, today announced the promotion of Gonzalo Brujó to Global President, effective February 1st, 2021. Currently the Global Chief Growth Officer of Omnicom Group's (NYSE: OMC) Interbrand Group, Brujó steps into this newly created role with expansive leadership experience and will be responsible for the day-to-day operations of Interbrand Group around the world. Charles Trevail will continue in his role as Global Chief Executive Officer of Interbrand Group.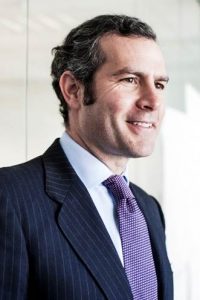 Brujó has been Global Chief Growth Officer of the Interbrand Group for three years. Prior to that, he spent more than fifteen years scaling the Interbrand business in Europe, Latin America and the Middle East. He is a trusted partner of a diverse array of leading companies, multinationals and public institutions.
Having partnered with a variety of leading global businesses to solve strategic brand, marketing and communication challenges, Brujó is passionate about helping companies in all sectors drive growth. He has advised many of the world's best-known brands, including Santander, The Coca- Cola Company, Iberia, Volkswagen Group, Zara, Renault, Huawei, Uber, LatAm and Axa.
Additionally, Brujó is a professor at several business schools including IE Business School, the University of Navarra and the LVMH Academy, and is the author of a number of top-selling brand books, including: The Secrets of Luxury, Managing Brands in Fashion, The New Generation of Value, and Lanmarq.
"It's a great honour to step into this senior leadership role in the Interbrand Group, at such a pivotal moment," said Brujó. "The role that brands play in our lives is fundamentally changing – as is the world we live in. Branding is no longer a moment in time – and the brands that stand still, will quickly lose relevance. I am excited to partner with Charles and our Executive teams around the world, who collaborate with our clients every day to achieve brilliant and highly commercial results, in this challenging landscape."
Charles Trevail added, "Gonzalo has demonstrated that he is an exceptional collaborator and proven leader, over the past 18 years at Interbrand. He is a trusted partner to our clients around the world – and has played a critical role in evolving our business, most notably through his successful global leadership driving growth, during the pandemic."
Interbrand partners with more than 650 of the world's best-known brands, to deliver what the company calls "Iconic Moves", defined as bold steps brands take to leap ahead of customer expectation and drive competitive advantage. Headquartered in New York, Interbrand also has offices in London, Madrid, Milan, Mumbai, Cologne, Mexico, Boston, Buenos Aires, São Paulo, Seoul, Shanghai, Sydney, San Francisco and Tokyo. It currently partners with more than half the world's Best Global Brands.
Source: Interbrand