Launched over the Easter weekend, A+C Studios and The Lego Group joined forces to ask UK families to be heroic by staying at home, protecting the NHS and consequently, saving lives. Shot over three days, during isolation, this 90' stop-motion animation was created by A+C Studios. Based in Margate, a small town on the southeast coast of England, animators and 2D artists worked collectively across online communication channels and from seven homes to create the campaign whilst also adhering to national COVID-19 guidelines.
No live-action shots with actors were commissioned, only stop-motion filming. With one stop-motion artist working alone with lots of LEGO, all A+C Studio 2D animators and post-production specialists worked from their home setups. Thanks to the wonders of modern technology each of the members of the crew were able to communicate quickly and efficiently with one another, without needing to be in the same room.
Dan Richards, Director and owner, A+C Studios said "When The LEGO Group ask you to make a film for a young audience at a time like this; you say YES. We'd set up the A+C Crew to work remotely a few weeks back – finishing other productions. Spread across seven houses in Margate, we were all ready to jump onto this project and consequently, we were able to turn this work around in a short space of time; three days (including nights) in total. Not being 'on-set' and directing via web cams was at times frustrating but we're super proud of what we've produced."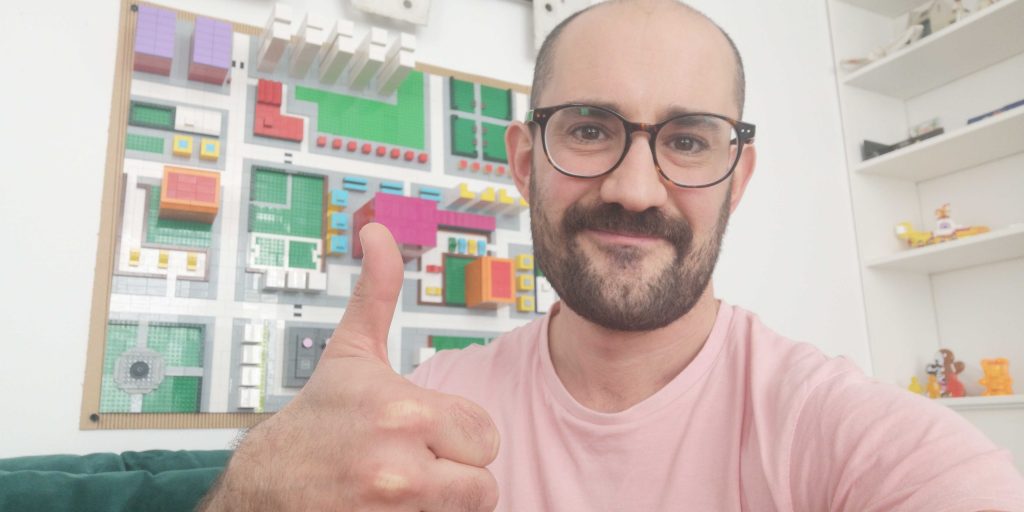 "Families of the United Kingdom, we interrupt your regular activities to bring you this important message"
Opening in front of a Lego Houses of Parliament, our LEGO newsreader addresses the nation as he asks young and old British citizens to be heroes and stay inside this Easter weekend. Requesting "a new hero to step up. You. yes, YOU", he tells us the simple ways in which we can be heroic during this pandemic; staying at home, protecting our NHS and saving lives. Be a hero; have a family movie night, call your friends and family rather than see them in person, stay two metres apart, wash your hands for 20 seconds, use a tissue, cook for one another, share your rainbow, stay at home and help the NHS heroes. As he tells us that this won't last forever, we will be outside once more, Larry the Downing Street cat appears on-screen, adding another light-hearted reference to this uplifting and informative film.
Emma Perkins, Senior Director, The LEGO Agency EMEA "Play helps children and families come together at the best of times – and the hardest of times. We wanted to use this brief, to create a PSA targeting UK families, to help change children's perception of the lockdown by giving them a positive role – as Heroes! We did this by bringing together an agile team from LEGO Agency, who wrote a super fun script, and the awesome animation talents at A&C Studio. The animation team brought all the LEGO fun to life with wonderful brick-built scenes, all created in just three days working under lockdown conditions ourselves! A great team effort."
The LEGO Agency worked with A+C Studios in Margate to produce all the animated LEGO scenes, Highly Unlikely Productions in London to produce all the audio and secure VO talent as well as deliver finishing for TV broadcast, and We Are Social Studios in London to produce all motion graphics and supers. Scripting, editing and creative direction by The LEGO Agency team.
"It was a real team effort, We worked really hard to get this over the line. I'm really proud of our team and am yet again amazed at what we can create in such a short amount of time, in such challenging circumstances. A special thanks to our partners at LEGO who gave us the opportunity to work on such an important and challenging project, one that we will never ever forget." added Richards.
Source: A+C Studios