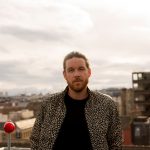 The 6-year-old shop (recently shortlisted for Agency of the Year for the 5th year in a row) has signed up Hunt from The & Partnership, where he was Creative Director on Argos. The retailer's 'Book of Dreams' spot, featuring a father and daughter drumming magically coming true, was widely considered one of the creative hits of 2019. Its nine-year-old star, Nandi Bushell, has since gone on to global stardom, with an appearance on The Ellen DeGeneres Show, among others.
At Lucky Generals, Hunt will work on key accounts as well as new business. He will report into the agency's creative founder Danny Brooke-Taylor – renewing a highly successful relationship that yielded the British public's Ad of the Decade in 2009. The Hovis epic 'Go on Lad' also won the Grand Prix at the BTAA and IPA Effectiveness Awards.
In 2012, Hunt moved to Saatchi & Saatchi, where he created global campaigns for Guinness and Visa, before joining The & Partnership in 2014 here he has been responsible for some of the agency's most awarded work on Talk Talk, Sun Bingo Freedom Brewery and The Princes Trust. Altogether, Hunt has won 15 D&AD pencils, 12 Cannes Lions and 8 Gold Arrows.
Hunt said: "I'm buzzing to be joining Lucky Generals. Obviously we have a nice bit of history together, but for me this is all about the future and setting myself new challenges. They are on a roll right now and I'm really looking forward to helping them as they grow." Brooke-Taylor said: "We've got loads on and Danny's going to bring plenty of new energy and fresh thinking. Only problem is his first name, but screwing up our email system is a small price to pay for someone of his considerable talent."
Source: Lucky Generals