Maxus UK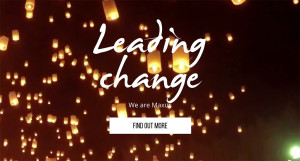 has announced a new parental policy to support new parents within the agency. The policy features 26 weeks paid leave for either mums or dads; the option to take up shared parental leave with a partner; up to six paid emergency care days and a parent buddy. The programme recognises that all parents, irrespective of gender, are entitled to an equal paid period of leave when their child is born.
The policy applies to all staff who have been working at Maxus for a year at the time of their child's birth.
In addition to shared parental leave, Maxus is also offering both permanent and temporary flexible working hours, to help employees with childcare requirements, change of circumstance or simply to fit in with personal choice.
As well as 26 weeks paid leave for new mums and dads, key aspects of the Maxus Parent Commitment include the option to apply for an element of a partner's shared parental leave and/or shared parental pay.
The policy also includes paid leave for antenatal care appointments for expectant mothers and fathers, as well as emergency days – up to six paid days each year, in addition to annual leave, for unforeseeable childcare needs such as illness or school closures.
Meanwhile, new parents at the agency will be linked to a parent buddy, a fellow Maxus parent who can offer practical advice and support in the pre-birth period and upon returning to work.
Several parents based at Maxus' London HQ already have flexible working patterns. Sarah Peasant, account director at Maxus, currently works four days a week between 8am and 4pm to take care of her 19 month old daughter. Stephanie Stevens, digital account director returned to Maxus in December and currently works three days a week between 8.30am and 4pm.
Maxus head of futures Tom Dunn, 37, requested flexible arrangements so he could help take care of his three-year-old daughter. Stephanie Marks, deputy MD and mother, works a four-day week.
Anna Hickey, managing director at Maxus, says "As a parent myself, I'm well aware of how challenging it can be for both mums and dads to continue to thrive in a career, whilst providing the best care for our children. At Maxus we believe in giving everyone from any walk of life the same opportunities.
"Ultimately we want to retain the best talent and support both mums and dads to create a working pattern that fits. As with all of our people initiatives, it's about enabling our Maxus parents to have the best careers possible, whilst also empowering them to live the best lives they can. And that includes ensuring we have a really first class parent commitment."