Mediareach Advertising has delightfully shaken hands with MoneyGram International, a global provider of money transfer services around the world, for a new and creatively sustained media campaign as never seen before. The main objective was to reinforce brand awareness, increase coverage, and drive customer footfall on a national level, including walk-in UK agents represented by the Post Office, Tesco stores, and other retail agents in cities of major concentration.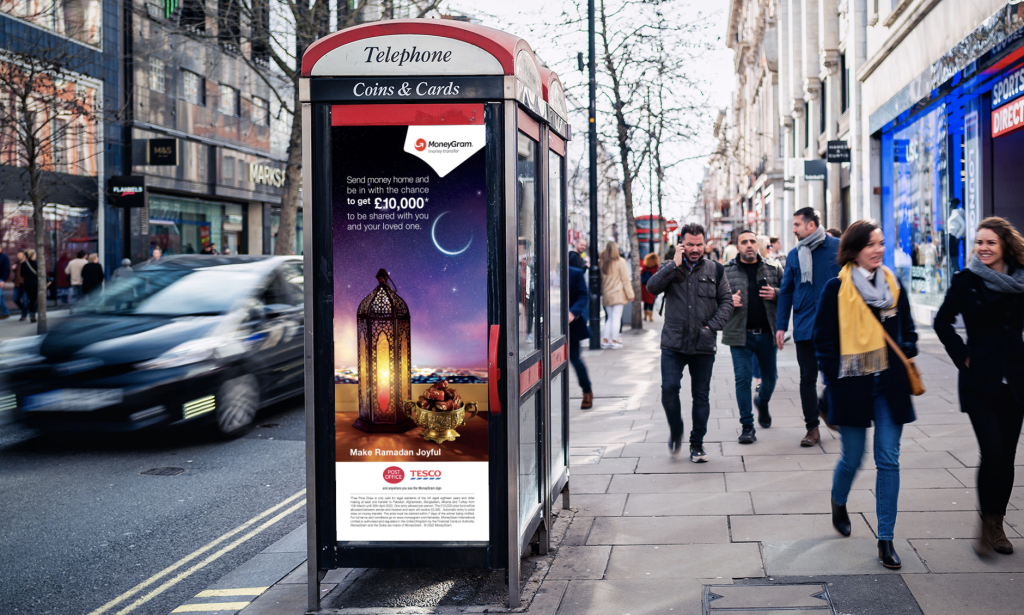 The key challenge brought forward by this multi-layered campaign was setting up the most efficient and effective media mix that would appeal to a highly distinct audience celebrating a culturally diverse calendar with Ramadan, Vaisakhi, and Easter.
Ultimately, Mediareach Advertising recommended a select of sponsored TV programmes, radio, out-of-home (OOH), and digital channels to host the creative content, messaging, and call to action carefully crafted to resonate in the UK and Europe.The campaign was launched in April, on the occasion of the Vaisakhi festival, popular among the Indian societies. It consisted of radio spots and OOH messaging that targeted the Indian communities across London, Birmingham, and other centres. The communication was complemented by a solidly planned digital campaign and further supported by geotargeting.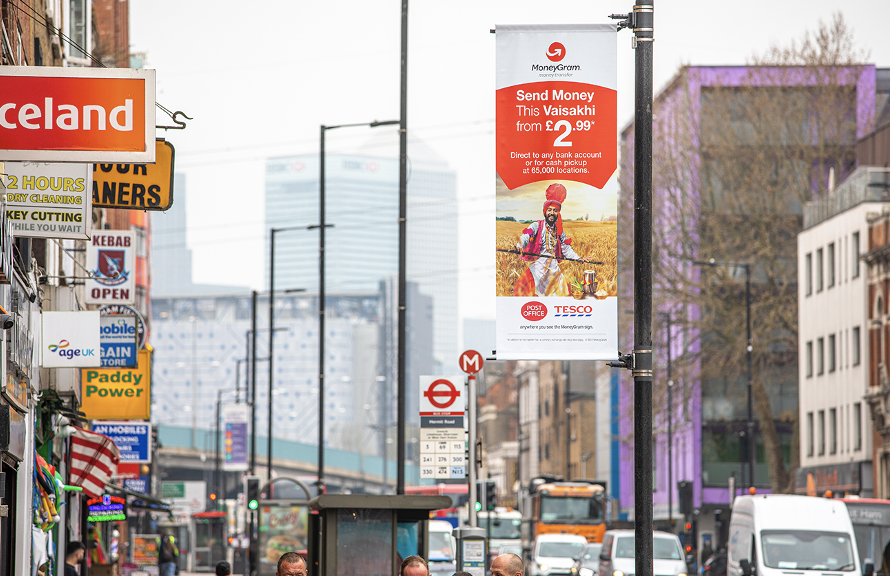 April additionally witnessed the launch of the Ramadan campaign reaching millions of Muslims who underwent a period of fasting, praying, and community giving during this holy month. Branching into more focused communities, the Ramadan scheme targeted Muslims originally from Pakistan, Bangladesh, Turkey, and Albania until the month got signed off with Eid Al-Fitr festivities on the 2nd of May, 2022.
Together, the Vaisakhi and Ramadan campaign segments had their spots on top-performing ethnic, regional radio stations with a medium-to-high frequency that ensured consistent reach. They both had their share on OOH sites deliberately selected in proximity to people intended to receive the messaging. Digital touchpoints, last but not least, offered a specifically targeted focus to guarantee the visibility of the ads to the largest degree possible.
Pleased with the strategic planning of the campaign, MoneyGram Marketing Lead, Sarah, commented, "We are embarking upon an extensive campaign. Besides our focus in the UK and Europe, we are running hugely successful campaigns to ensure no one is left behind when it comes to sending money. Whether beneficiaries are loved ones or people in need, it is such an important time of the year to promote our services to our diverse customer base."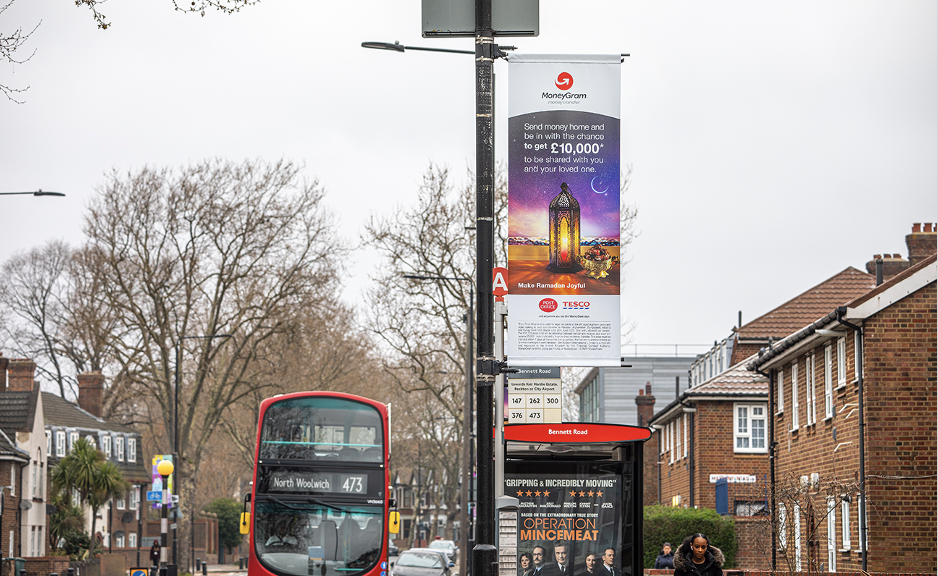 On the other end of the partnership, Mediareach Advertising CEO, Saad Saraf, added, "It is wonderful working with MoneyGram International on such a wide-scale project. When it comes to the community at large, MoneyGram truly has the whole world's interests at the heart of their global campaign."
Moving on to Easter, adults were the leading audience of this campaign segment which diverged into Catholic Easter, focusing on Jamaica, Africa, Poland, and the Philippines, as well as Orthodox Easter, focusing on Bulgaria and Romania. Building upon the success of the Ramadan and Vaisakhi communications, Easter messaging was featured on ethnic radio stations, OOH sites, digital channels, and ethnic press outlets.
From a digital strategy perspective, Mediareach Advertising used its in-house segmentation model data combined with interest-based and location targeting to customise audience groups for Google Display and social media platforms, including Facebook, YouTube, and Instagram. This helped reach the target audience on their mobile devices while also geotargeting them based on their proximity to the OOH locations.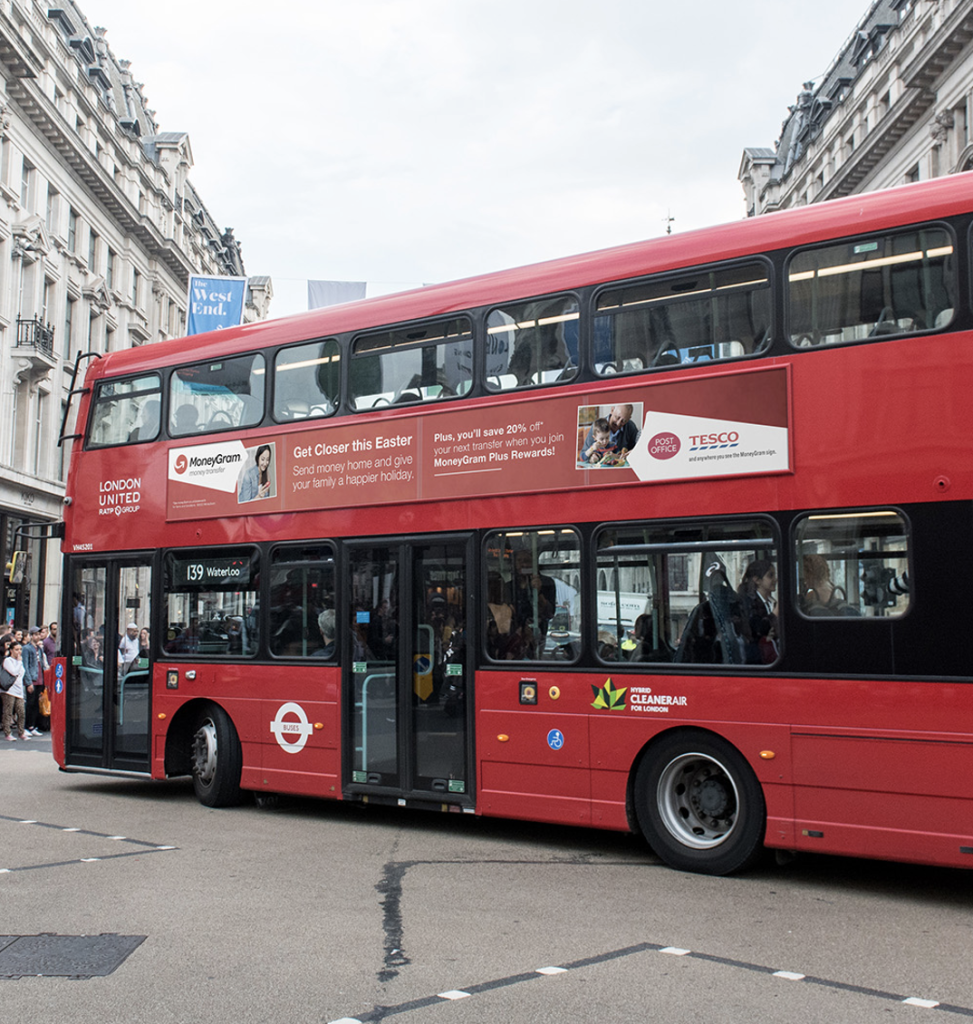 However, to meet the most suitable provisions for each target group, the initial step was to choose up to 5 main areas with the highest concentration of our target audience. We followingly mapped out the actual locations across boroughs with the highest target audience penetration, both based on population and industry data. Inspired by the results, we used bus ad spaces to ensure vast coverage along different routes and help achieve more effective messaging that would trigger the desired response in terms of money transfers.
Source: Mediareach Advertising