Targeting Londoners with 'big hearts' the 'Midwives Deliver. So Do We' campaign in support of Meals4midwives; providing hot meals to those in the capital's labour wards during the covid pandemic. Talent from the innovative marketing agency, Anomaly, its sister production company, Unreasonable Studios and the BBC Creative department have come together to make people aware of the organisation and the important resource it provides.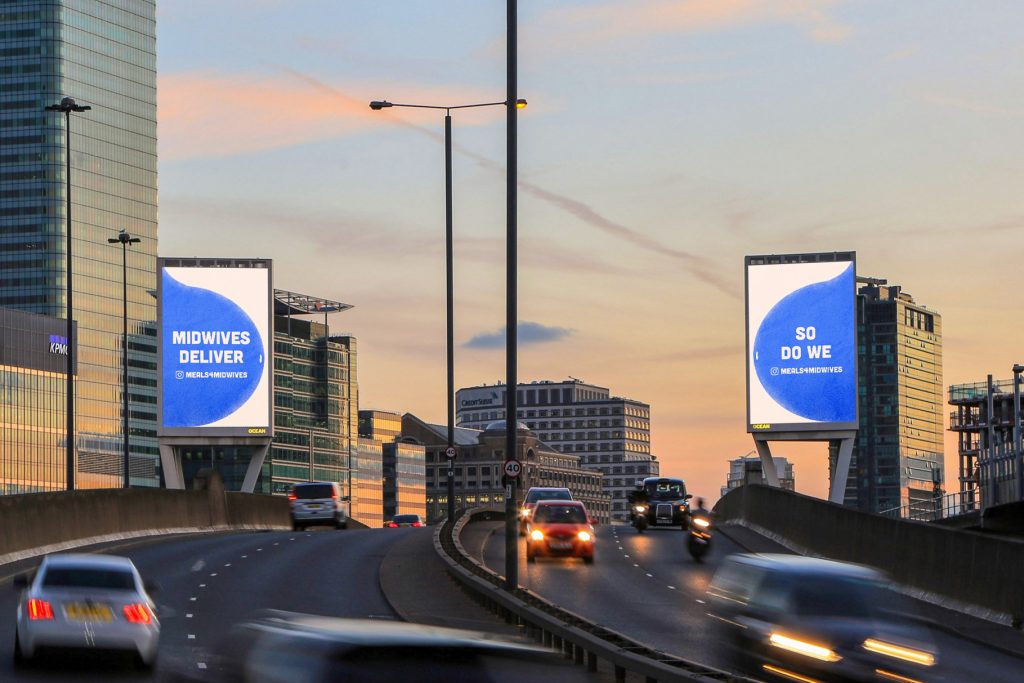 Meals4midwives was set up by Lily Atherton, with her fiancee, Charlie Lucas and his family. After hearing stories of how Charlie's sister, a London midwife not having time to eat a proper meal during the Coronavirus outbreak, they decided to raise money to fund the purchase of hot meals from local restaurants, delivered to local labour wards.. In a win-win, this in turn also supports local hospitality businesses and helps to prevent their closures during the pandemic.
Like many other departments with the NHS, Midwives have been under immense added pressure during the Covid pandemic, seeing returning midwives and those still in education being recruited. Added to this, canteens and cafes in the UK's hospitals have closed during this period, meaning something as simple and as necessary as grabbing a sandwich or a warm meal during shift has become impossible.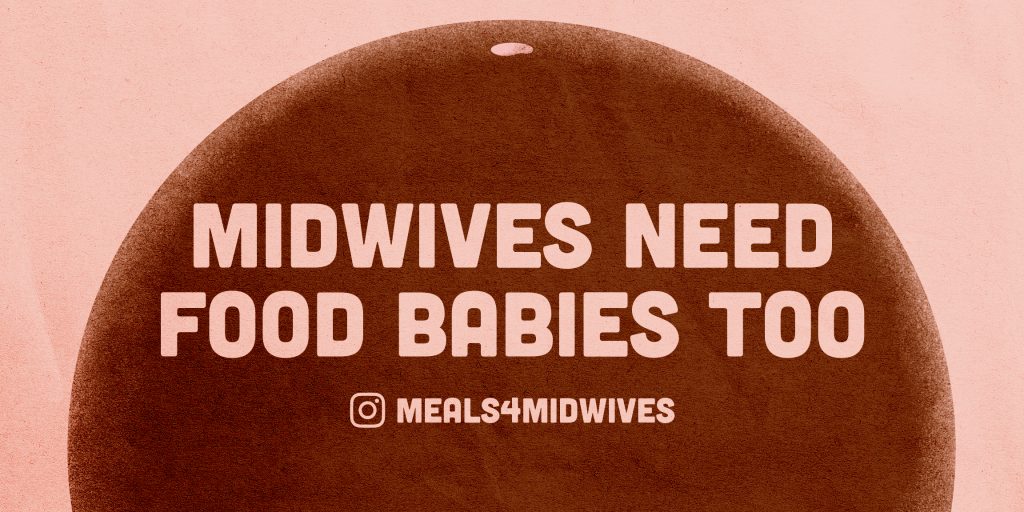 "We all agreed we wanted to do something to help those on the frontline, specially NHS staff. Chatting to my sister who's an midwife in London we realised that there were a lot of great initiatives out there, but the food wasn't always reaching midwifery teams like hers. So with my fiancé, Lily and family we decided to set up
Meals4midwives to fundraise for teams bringing new life into the world at such a difficult time."​ said ​Charlie Lucas, Co-Founder, Meals4midwives.
Lucas ​added ​"Instead of cooking the meals ourselves, we decided to partner with local, family-run restaurants who prepared the food, which is delivered by our team of volunteers. With the original plan to raise £5,000 and deliver 1,000 meals, we're so grateful to everyone who has donated, volunteered and partnered with us. So far, we've managed to raise over £7.5k and fed midwifery teams at 9 NHS hospitals across the UK. We'd love to keep the donations coming in so we can keep delivering more #meals4midwives"
Using pregnant belly illustrations, paired with playful headlines (​'Midwives Deliver, So Do We'​, ​'Babies Don't Pause For Pandemics',​ ​'When Waters Break Midwives Can't',​ ​'Help Us Deliver So They Can' ​and ​'Midwives Need Food Babies too')​ the bold and friendly campaign connects the nature of a midwife's work, with the Meals4midwive's mission, to fill them with good food.
Thorbjorn Kragh Liljegren, Creative, Anomaly London​ said ​"We wanted to make something that's positive and recognisable. Something that will put a spring in the step, and spark the curiosity of both midwives and the people we're hoping will donate."
Sarah Fox, Creative, BBC Creative​ said ​"People aren't going out as much during the lockdown so when they do, we wanted them to see something that would make them smile and make them feel good about Meals4midwives"
The campaign launched on the 25th May 2020 across media space throughout the capital that has been generously gifted by Ocean Outdoor. The organisers hope that more meals can be delivered to hospitals in London during this crisis as a result of the campaign and that if national recognition is achieved, they can inspire similar volunteer services in other parts of the UK to set up.
Catherine Morgan, Director of Ocean Labs, Ocean Outdoor​ said​ "Using Ocean's outdoor screens to help keep midwives fed and local restaurants on their feet during such a difficult period can only be a good thing. This campaign is a creative treat. Let's hope that more hospitals and volunteers get involved."
Source: Ocean Outdoor