Athlete's biggest fan is often their own loving mother. Thus, the creative brand house SEK and ŠKODA Finland decided to build a campaign around expressing gratitude towards hockey mothers. As a celebration of three decades of IIHF Ice Hockey World Championship sponsorship, ŠKODA decided to shift the spotlight in ŠKODA Finland's campaign to the mothers who go unnoticed too often. 

It's always inspiring to work with a brand that dares to do things differently – and with ŠKODA, this comes directly from the brand's core. This campaign is a tribute to all the unsung heroes who devote their time to support little hockey superstars, transporting them to and from practice and games. The campaign film follows a kid growing up, never forgetting who has been there for him during the whole time, SEK's Senior Creative Rami Utriainen explains.


Shoutout to hockey mothers
The #ThanksMom campaign idea was simple but effective: collect heart-warming videos of people expressing gratitude to devoted hockey mothers. By submitting their video to the campaign site, people had the opportunity to win tickets to the 2022 IIHF World Championships. With a generous lottery, ŠKODA Finland offers a whole bunch of hockey mothers the opportunity to feel the 2022 IIHF World Championship atmosphere live.
The flow of thank you videos blew everyone by surprise already during the first days of the campaign: hundreds of touching videos were submitted to the landing page in a heartbeat. ŠKODA raffled off over 300 tickets between campaign participants to each of Finland's first series games, quarterfinals, semi-finals, and finals, offering amazing hockey mothers the chance to experience the Championship games live and be celebrated for all their devotion.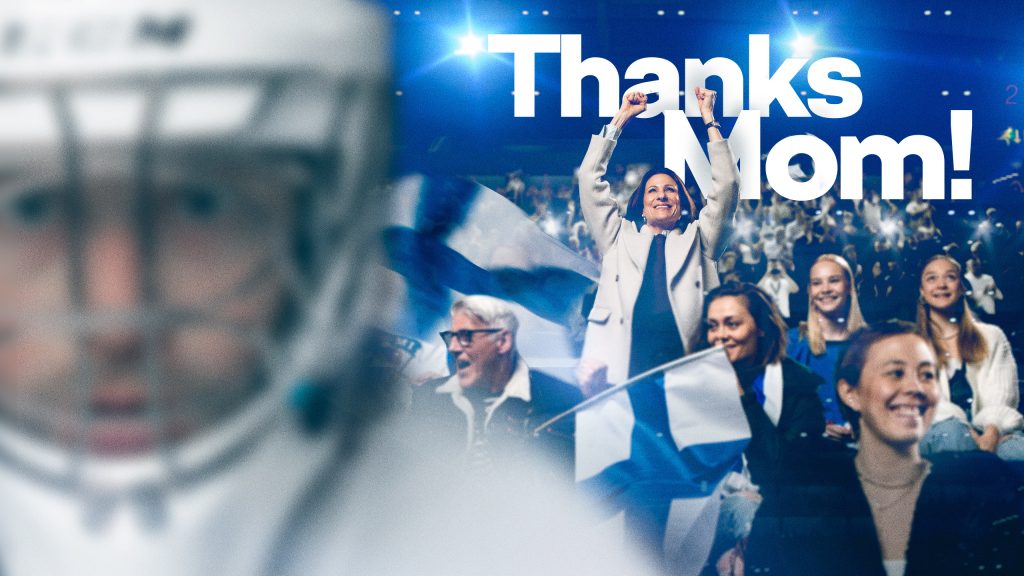 ŠKODA has been sponsoring the IIHF World Championships for 30 years now. It's our game. During the years we've seen the importance of all supporting heroes behind the players – be they mothers, dads, stepmothers, aunts, friends, coaches, you name it. This was a major motivator for us to turn the focus of this campaign on thanking moms, but in many ways also all the other loved ones who support the players. We love to see the world's top players in the rink, but we should remember there's a lot of important stories behind their careers: loved ones who've supported them from the start, ŠKODA Finland's Brand Director Jukka-Pekka Kevätsalo sums up.
Source: SEK