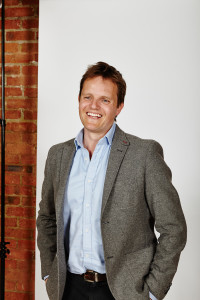 Morar, the research and insight consultancy, has unveiled its new-look senior team. Morar has grown by 150% since joining the Next15 Group in December 2014. Now 25-strong, the company was founded a decade ago by two former Interbrand consultants, Roger Perowne and Alistair Cunningham, and acquired by Next15 in late 2014.
Heading up the consultancy, Roger Perowne [pictured] becomes Managing Director, joined by Julian Dailly, former Global Director of Brand Valuation at Interbrand, as Head of Consulting. Recently arriving from The Nautilus branding consultancy, where he was a founding partner, Paddy Sutton will act as Head of Strategy and Jane Hales, former Director of Redshift Research, completes the new line-up as Director. Meanwhile Cunningham continues his focus on strengthening Morar's software capabilities, including survey UX, interactive dashboards and machine learning.
Morar has proprietary research software at its heart, which currently provides invaluable insight to major clients such as Admiral, Fitness First, Pizza Express, Wagamama, Mr & Mrs Smith, Abel & Cole, WWF and Burton's Biscuits. Morar, which operates internationally, joined forces with Redshift Research in October 2015.
Roger Perowne, MD at Morar, comments: "The core of Morar has always been its incredible team and in Julian, Paddy and Jane we've also added dynamic and creative leadership. Having grown significantly over the last year we've strengthened our consulting, strategic and tactical arms, yet we remain nimble enough to get into a room together as and when projects demand. We know the right insights can transform a business."