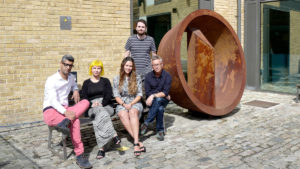 Morar HPI announced the launch of a new brand and creative services division. ARGO offers both evidence-based brand development work spring-boarding Morar HPI's core research and insight offer, as well as stand-alone brand and creative services. Specifically, ARGO will work in three areas: brand strategy, brand creation and communication.
ARGO will work both with existing clients within the Morar Insight Group (MIG) Global team and independently with brands. ARGO will be headed up by creative director, Paddy Sutton.
"Research and creativity go hand in hand. All good creative work starts with curiosity which is another name for research. So for us it's a natural step to connect the two. However we won't dictate the approach – there will be clients who want strategic brand work built on solid insight and there will also be other more tactical projects where we deliver specific content, for example a brand film, which may not require research," explains Paddy Sutton, ARGO creative director. "We've been successfully working creatively in this area with brands like William Reed, Coutts and the Photobox Group so we know there's a role for ARGO."
"Brands embrace insight when they see new ideas come to life," adds Julian Dailly, Morar HPI's Managing Director. "Being part of the group ARGO ensures nothing is lost in translation between insight, creativity and successful brand activity. Argo will help brands take bigger leaps forward and ultimately return much more from their spend with us."
Working alongside Sutton in the ARGO team are associate director, Adelynne Chao, who will focus on strategy; producer Simon Marmara, a digital content specialist; and creative visualiser, Alabama Nash.
Source: Morar HPI