The Morgan Motor Company is supporting the launch of its all-new Plus Four sports car with a social media campaign devised by WPP's Wildfire Word of Mouth Marketing.
Featuring timeless style, the Plus Four is Morgan's most popular model, and while the instantly recognisable design cues remain, the Plus Four has been brought firmly into the 21st century with 97% new components.
The result is a glorious blend of head-turning design and outstanding performance.
The Facebook campaign devised by Wildfire Word of Mouth Marketing showcases this stunning combination of aesthetic appeal and thrilling driving experience, and promotes Morgan's Q3 Finance package, designed to entice potential owners.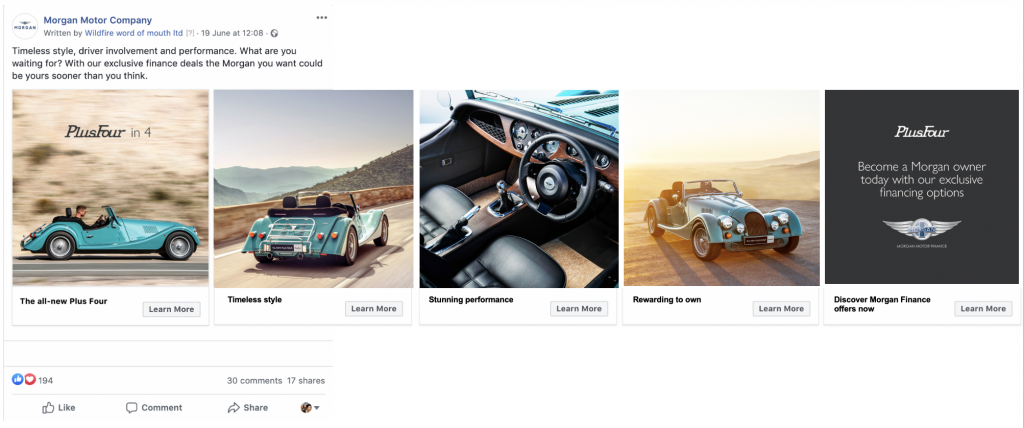 Ivan Palmer, CEO, Wildfire:
"Everyone who loves sports cars would love to own a Morgan. For most people it's a dream they can only hope to fulfil. 'One day I'll buy a Morgan' is a phrase that has passed many a lip.
But, with the introduction of Morgan's highly competitive finance deals, it is now easier to buy a Morgan than ever before. One day can be today…
We are incredibly proud to be working with the famous Morgan brand and I'm happier to say that the new work is already producing exceptional results."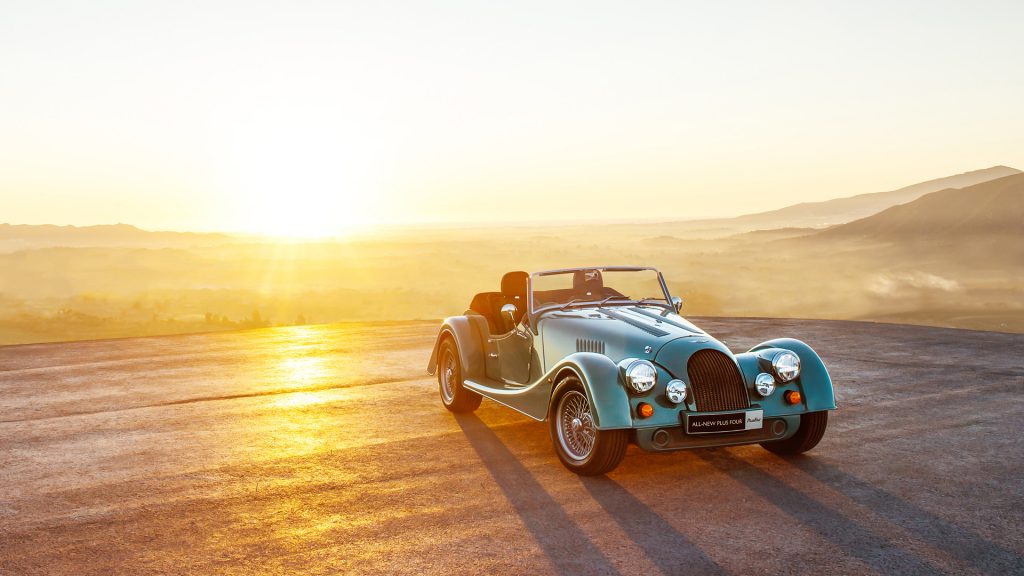 Toby Blythe, Head of Marketing, Morgan Motor Company:
"This is the first significant Content Marketing campaign that Morgan has undertaken, and Wildfire have helped us to create a campaign that is as bespoke as our hand-crafted vehicles.
Our partnership with Wildfire, and their dedicated immersion in the Morgan business has given us great confidence that we will see value from the campaign. We are very pleased with the early results, and we are excited to nurture this newly captured interest in our business.
Source: Wildfire Word of Mouth Marketing