Mountain Dew Green Label Films in association with Brain Farm announced that WE ARE BLOOD – the skateboarding film that has been highly anticipated for months – will premiere and be released worldwide in August 2015.
Directed by Ty Evans, WE ARE BLOOD stars professional street skateboarder and DEW athlete Paul Rodriguez as he and other top skateboarders travel the world pushing the limits of what's possible on a board and celebrating the unifying passion and unconditional bond created by the simple act of skateboarding.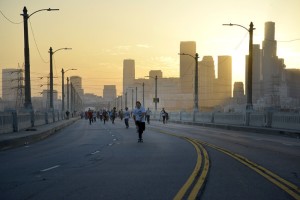 "With the support of Mountain Dew Green Label Films and Brain Farm, WE ARE BLOOD will redefine how the world experiences and associates with skateboarding," said Director Ty Evans. "We are excited to tell a compelling story about the raw emotions of skateboarding, and by using the best in digital cinema techniques and equipment, we're creating something different than skateboarding films of the past."
WE ARE BLOOD was filmed in international skateboarding hotspots including Spain and China, as well as on a classic road trip across the United States. The team visited a newer pin on the skateboarding map, stopping in Dubai thanks to the support of film sponsor XDubai. The film was shot in Ultra HD 4K using state-of-the-art camera systems such as the Shotover F1, Phantom Flex 4K and RED Dragon to creatively capture staggering cinematography and unique perspectives for a cutting-edge, progressive skateboarding experience.
"Mountain Dew is deeply rooted in action sports, and WE ARE BLOOD epitomizes our brand ethos of living life as you see it and having a damn good time," said Greg Lyons, VP of Marketing, Mountain Dew. "On behalf of our incredibly talented team of skateboarders, producers and crew, we hope that this captivating film continues to progress the dynamic world of skateboarding when we share it with audiences around the world in August."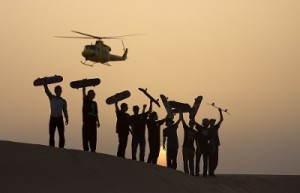 WE ARE BLOOD will release in Ultra HD 4K and HD on digital and other video on demand and streaming platforms worldwide in August 2015 including iTunes, Amazon Instant Play and in MGO. Following the official world premiere, the film will be released on DVD and Blu-ray globally, as well as nationwide in Target, Zumiez and other core skate shops.
"I'm so excited to be a part of WE ARE BLOOD," commented Paul Rodriquez. "This film offers something for everyone, whether you are a core skateboarder or a fan, while giving you an inside look into the deep passion that people share for skateboarding."