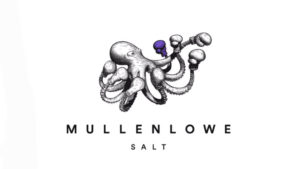 The integrated marcoms network, MullenLowe Group (a part of Interpublic Group) announced it has acquired the strategic communications agency Salt Communications Limited (salt).
Founded in 2000 by Richard Cox and Andrew Last, salt is a strategic communications agency operating in London and Singapore. salt specialises in simplifying complex business challenges, with specialties in external reputation enhancement, design, and corporate brand & reputation management. With a full-time staff of 45, their multinational clients include Unilever, William Grant & Sons, ManpowerGroup, and Andrex.
MullenLowe Group has acquired 100% share of capital of salt, which will be rebranded as MullenLowe salt following the deal to accelerate the MullenLowe Group hyper-bundling of marketing services. salt will add European and Asian strength to the existing MullenLowe Group PR capabilities in the US market. Founders, Richard Cox and Andrew Last will retain their respective positions of Chairman and CEO of Salt Communications following the acquisition.
Alex Leikikh, Global CEO MullenLowe Group noted "The salt team are for sure brilliant communications practitioners, but to us they are way more than that. In a world where marketing practice areas are converging faster than Moore's law, clients need fresh, powerful ideas to differentiate. The folks at salt are world-class thinkers first and foremost with the intellectual strategic horsepower that drives conceptual level differentiation. And yes, they're damn good at PR and purpose driven communication too."
MullenLowe Group, ranked among the most awarded creative and effective agency networks in the world is a global creative boutique of distinctive diverse agencies, which expertly balance intimacy and scale.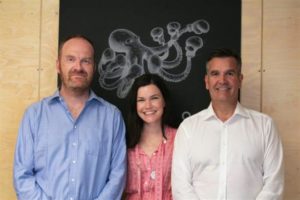 In addition to their award-winning corporate and consumer communications, Salt Communications' social mission credentials and proprietary models combined with Mullen Lowe's global footprint and broad portfolio capabilities will better enable both agencies to support their impressive roster of household brand names across paid, owned and earned media removing the boundaries between content creation and distribution.
SI Partners, who have worked with salt for seven years, consulted on the deal. Tristan Rice, Partner at SI Partners who led the transaction comments: "We are delighted to have advised salt on this deal, MullenLowe is a great strategic growth partner for salt. MullenLowe's unique hyper-bundling model will enable salt to better serve their household name clients today and in the future."
He continues, "This deal illustrates the need for agencies to move upstream and to offer their clients seamless capabilities from communications strategy through to audience engagement across paid, owned, and earned media. The acquisition of salt will further enable MullenLowe to achieve this aim and deliver a great growth platform for salt."
Andrew Last comments: "We have worked with SI Partners for many years and have always benefitted from their wise advice and support to help us structure our business for growth. Ultimately, they guided us through the process of joining with a growth partner to take that growth to the next level."
Source: MullenLowe Group