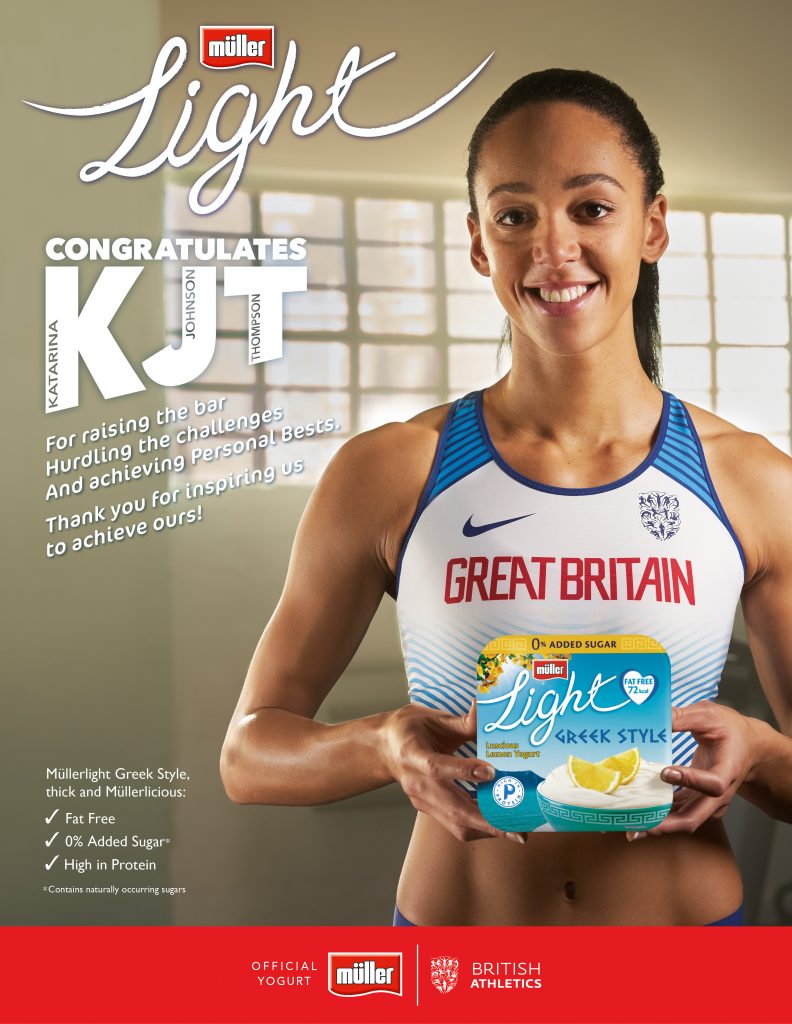 Sporting history-makers Dina Asher-Smith and Katarina Johnson-Thompson were named on the highly coveted shortlist of BBC Sports Personality of the Year 2019.
The awards, which aired yesterday on BBC1, saw the two Müller ambassadors shortlisted alongside cricketer Ben Stokes, Formula 1's Lewis Hamilton, footballer Raheem Sterling and rugby union's Alun Wyn Jones.
World 200m Champion and Britain's fastest ever woman, Dina Asher-Smith, appears in the recent campaign launch for The Most Müllerlicious Corner Ever; featuring a new recipe which is thicker, has a creamier texture, and is a source of protein.
The campaign for the New Müllerlight recipe stars the newly crowned World Heptathlon Champion and British record holder, Katarina Johnson-Thompson, and features Müllerlight's new personal best recipe.
Both campaigns support Müller's wider initiative to inspire the nation to live healthier and happier lifestyles – and forms the biggest multimedia marketing campaign in Müller's history.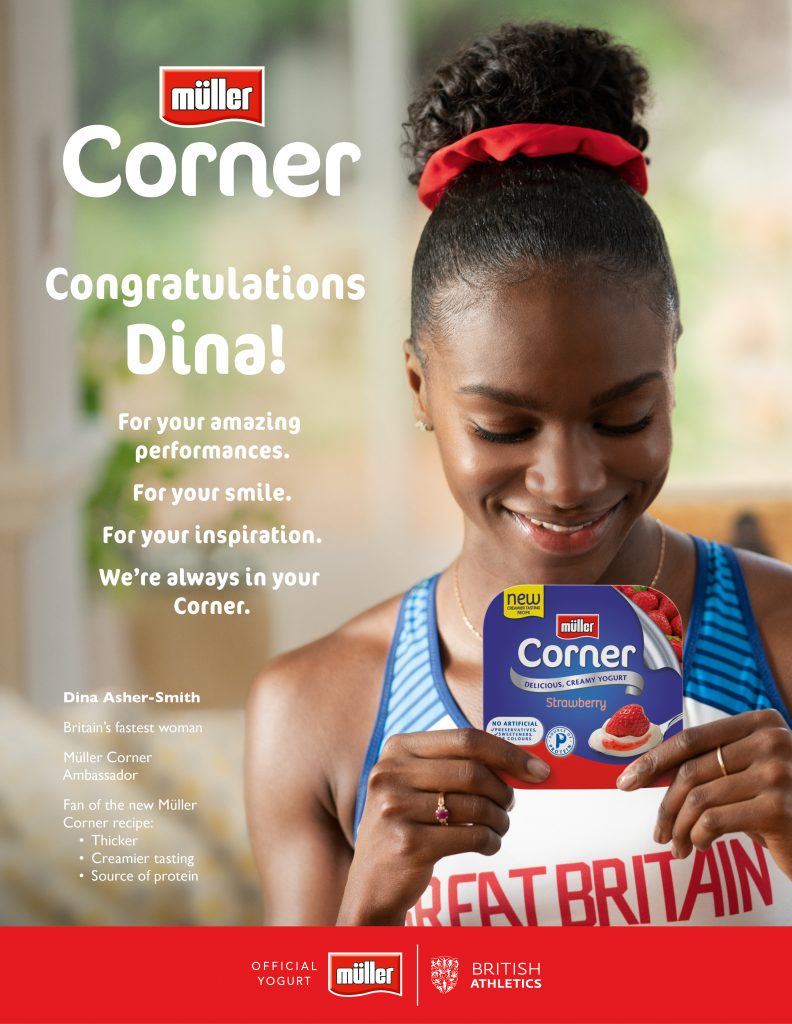 Müller's CMO UK & Ireland, Michael Inpong said:
"Congratulations to Dina and Katarina on being named on the shortlist of BBC's Sports Personality of the Year. What an incredible achievement.
Through our successful athletics partnerships; our ambition is to inspire people to live happier and healthier lifestyles, and to achieve everyday personal bests. In Dina and Katarina we simply couldn't ask for more inspirational ambassadors to help us achieve this goal."
Cliff Hall, CEO VCCP Blue added,
"We couldn't be prouder to have worked with Dina and Katarina on the campaign's for our long term client, Müller. Congratulations to both on being included on arguably one of the most coveted lists in British Sport. "
Source: VCCP