ASICS global positioning statement, SOUND MIND, SOUND BODY has been at the heart of the brand since its inception in 1949. ASICS founder Kihachiro Onitsuka recognised the mental health benefits of exercise in young people in post-war Japan.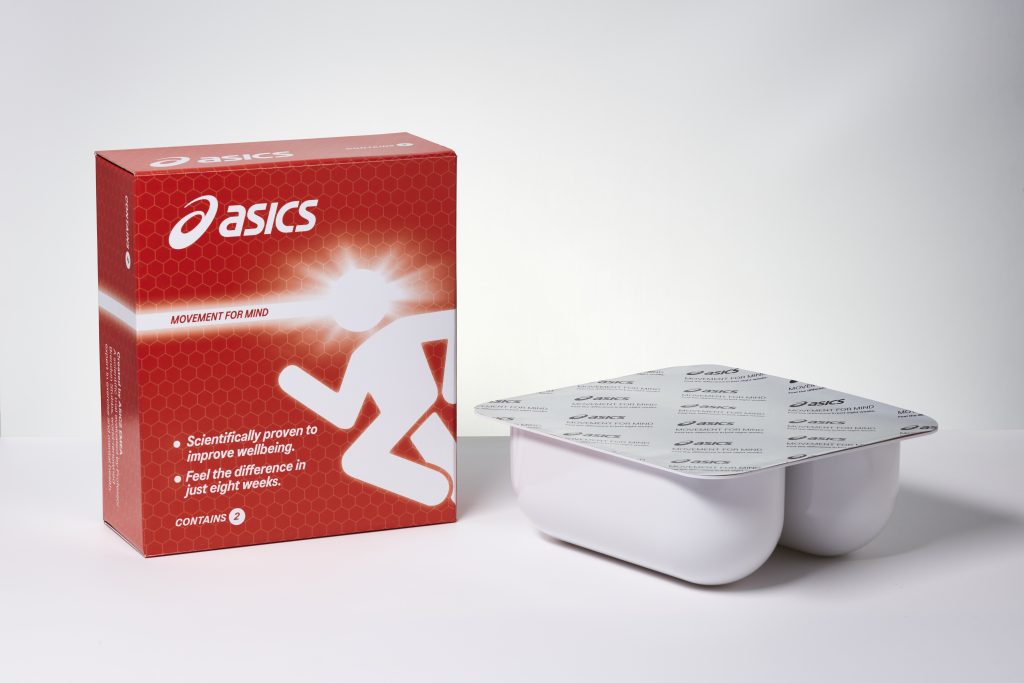 This month ASICS launches Movement for Mind. – A simple programme to get people moving and help their physical and mental wellbeing.
Neil A Dawson and Company were tasked with creating the 3D Direct Mail invitation to ASICS ambassadors across the UK and The Netherlands.
"It's an invitation to try ASICS, Movement for Mind," said Neil Dawson. "But in essence it's a brand statement. Running releases endorphins which promote good mental health. To highlight this we created pharmaceutical style packaging for the shoes".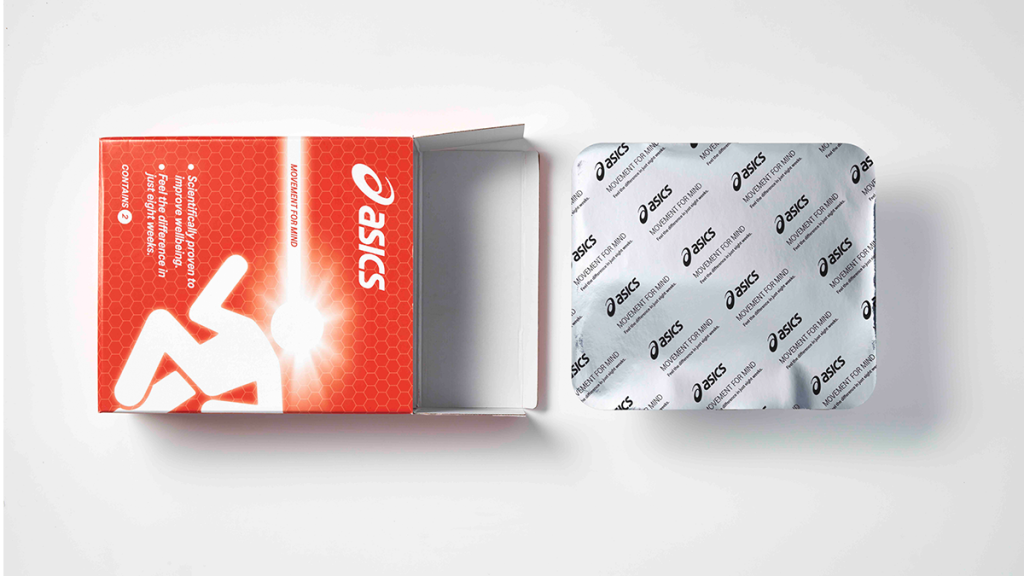 Made from recycled plastic, the giant blister packs contain ASICS running shoes for the invitees to wear during the eight week Movement for Mind programme.
"Neil and his team have a knack of coming up with ingenious ideas that create talkability. We are keen to shine a light on the power of movement. This design does just that." Said Caroline Fisher Communications Director of ASICS EMEA.
"It's a privilege to be working on a brand with a sense of purpose at its core from day one. It feels like the world has finally cottoned on to what Mr Onitsuka recognized all those years ago" Dawson added.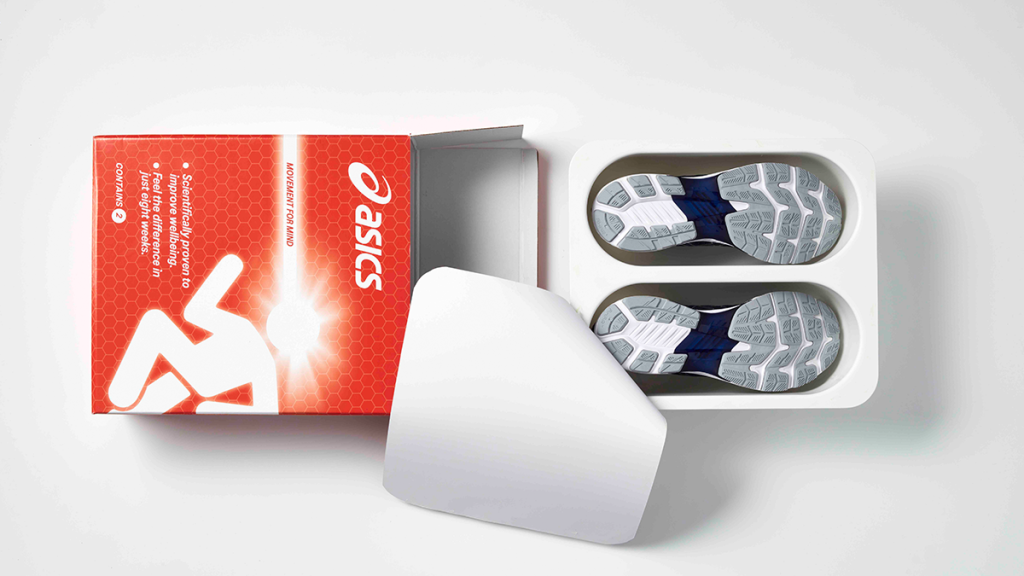 Credits:
Clients: Caroline Fisher / Gary Raucher
Creative Director: Neil A Dawson
Concept Creator: Paul Hodgkinson
Designer: Mike Watson
Production Company: The Hub London
Source: Neil A Dawson and Company