Stand Up To Cancer is marking the return of its fundraising campaign this week with the release of a powerful short film that features a star-studded cast, all of whom have been affected by cancer, alongside members of the public.
Produced by Nonsense, the film follows cancer patients, their loved ones and medical staff as it reflects on how standing up "builds community, changes history and shapes the future", while encouraging people to donate to the campaign.
Created in partnership with production company Spindle, the piece stars Selma actor David Oyelowo – who lost his father to cancer a year ago – as well as featuring actors Dame Harriet Walter, Jason Watkins, Daniel Mays and Kadiff Kirwan. It also features Team GB Paralympian Amy Conroy, who herself lost a leg to bone cancer as a child.
Nonsense, the independent marketing agency who exist to build brand credibility for their clients, has worked with Cancer Research UK for over 12 years and successfully pitched to win this brief. Nonsense collaborated with a number of key partners, including production studio Spindle, Stitch Editing, post-production house No.8 and music specialists Theodore, many of whom worked for reduced fees – or for free at times – as a gesture to the cause. The music on the film is the acclaimed 90 Miles from MJ Cole, the use of which was secured at a vastly reduced rate in line with the huge support this project received.
Martin Rogers, Partner at Nonsense, said: "Standing up is a simple act. But equally so powerful that it can help save lives. We wanted this short film to capture that idea in a truly credible way – by working with amazing talent whose lives have all been affected by cancer. From the stars of the film, to our brilliant director Greg Hackett and his team at Spindle, everyone involved is proud to be inspiring the nation to Stand Up To Cancer."
The TV commerical, which marks the return of the joint national fundraising campaign from Cancer Research UK and Channel 4, breaks tonight during Channel 4's Stand Up To Cancer live show, as well as running across social media. The film's director, Greg Hackett, founder at Spindle, said: "Having experienced my wife undergoing treatment for cancer six years ago, we were keen to do everything we could – from both my own and Spindle's perspective – to create the most impactful film possible, and ultimately raise as much money as possible for Cancer Research.
 "This was an incredible project to be involved with and an honour to work on. Nonsense's script interpreted SU2C's vision beautifully and allowed me to push the tone to a slightly more low-key and subtle space than in previous years. The final film is a testament to the hard work and dedication of everybody involved in this project and the life-changing work SU2C is doing every day."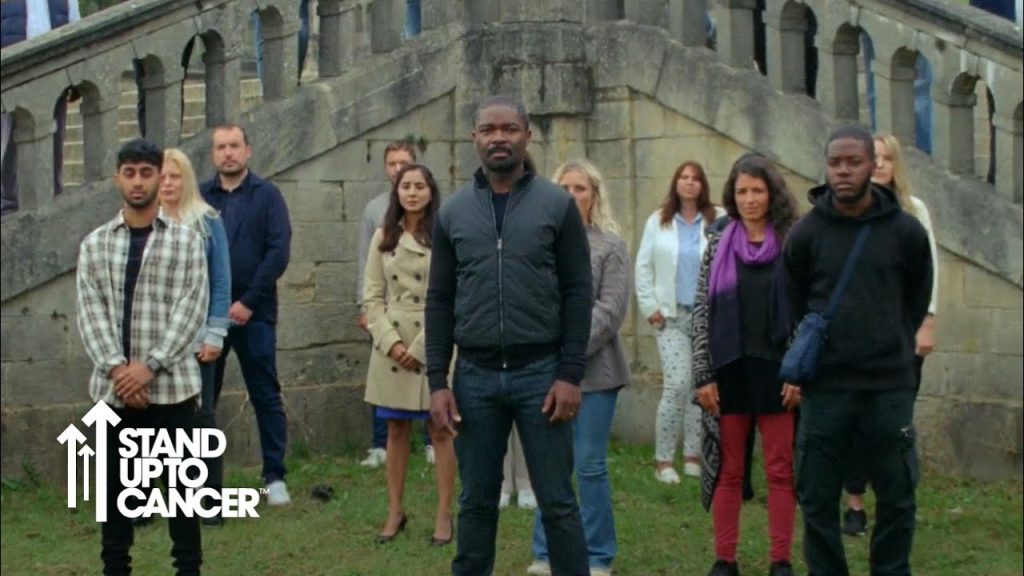 Simon Harrison, Head of Fundraising Campaigns at Cancer Research UK, said: "We've made amazing progress in the past few decades but one in two people in the UK will be diagnosed with cancer in their lifetime. Which is why we are determined to accelerate research to develop better treatments for those facing cancer today and for generations to come.
"The public have always responded so generously to Stand Up To Cancer and we are delighted to be able to mark our 2021 fundraising campaign with such an emotive film."  
Source: Nonsense