Workspace, London's leading flexible office provider, is today launching a multi-channel campaign, #WFW ("work from work").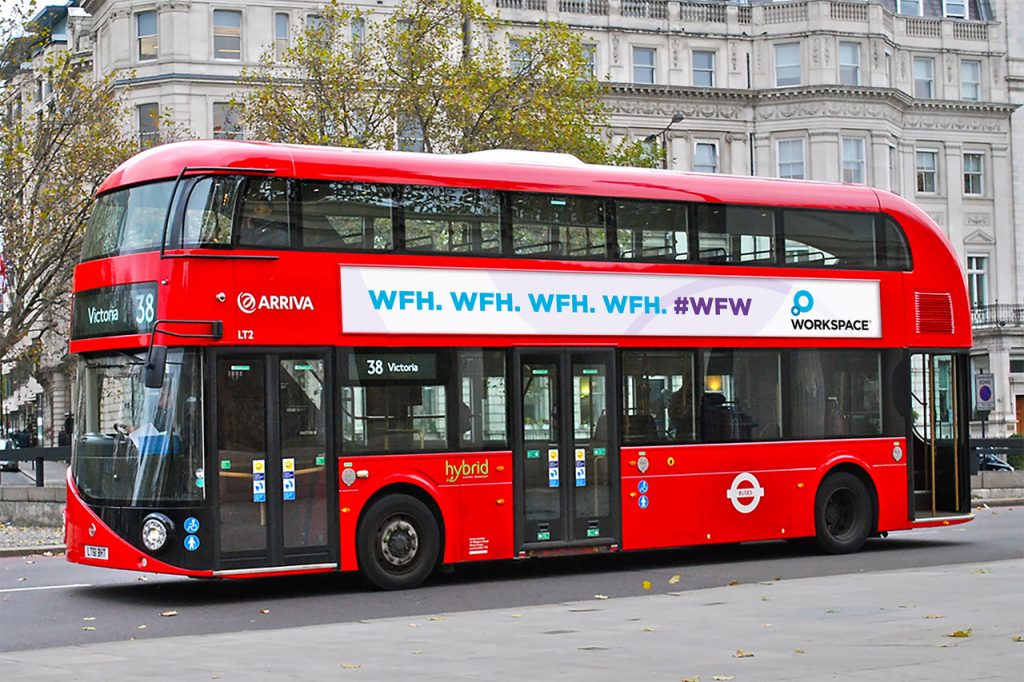 The push has been created by NOW and is the first work from the agency after being appointed by Workspace's Chief Customer Officer Will Abbott, with a brief across brand design and advertising.
Targeting London SME business owners and teams, the topical campaign is a play on the now ubiquitous "WFH" acronym. It taps into the conversation taking place across the capital, as we all discuss the transition back to work.
Shot by London-based photographer Francis Augusto, the campaign features customers 'working from Workspace' and aligns with the easing of restrictions. Channels include out-of-home, digital radio, podcasts, national press, social and digital. Media planning and buying is by December19 and digital activity is byCrafted.
Will Abbott, Chief Customer Officer, Workspace, said:
"While the debate around returning to work continues, it is clear many businesses have sorely missed their own space. Workspace's flexible model – allowing customers to brand and design their space and create a home for their teams – has never been more relevant. If 2020 was the year we all learned to WFH, we think 2021 will be the year Londoners discover how to best #WFW."
John Townshend, Chairman and Founder, NOW, added:
"We are delighted to be working with Will and the team at Workspace to create this highly relevant campaign as we are advocates of their amazing creativity with property – so much so, that we have just moved NOW into a Workspace office in Exmouth Market!"
Source: Workspace